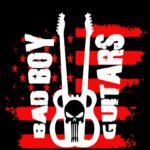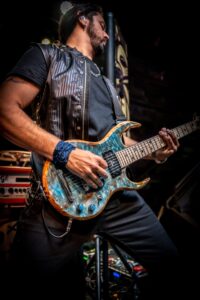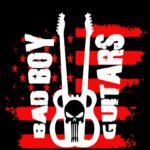 THE ART OF MAKING A QUALITY, CUSTOM, HAND-BUILT GUITAR, ONE BAD BOY™ AT A TIME!  WE BUILD EVERY GUITAR FROM START TO FINISH! WORKING WITH OUR CLIENTS TO FIT THEIR INDIVIDUAL NEEDS TO DELIVER PURE SATISFACTION! MADE IN THE U.S.A. BY TEXIAN LUTHIER, PERRY FRETZ.
PROUDLY MADE IN THE UNITED STATES OF AMERICA!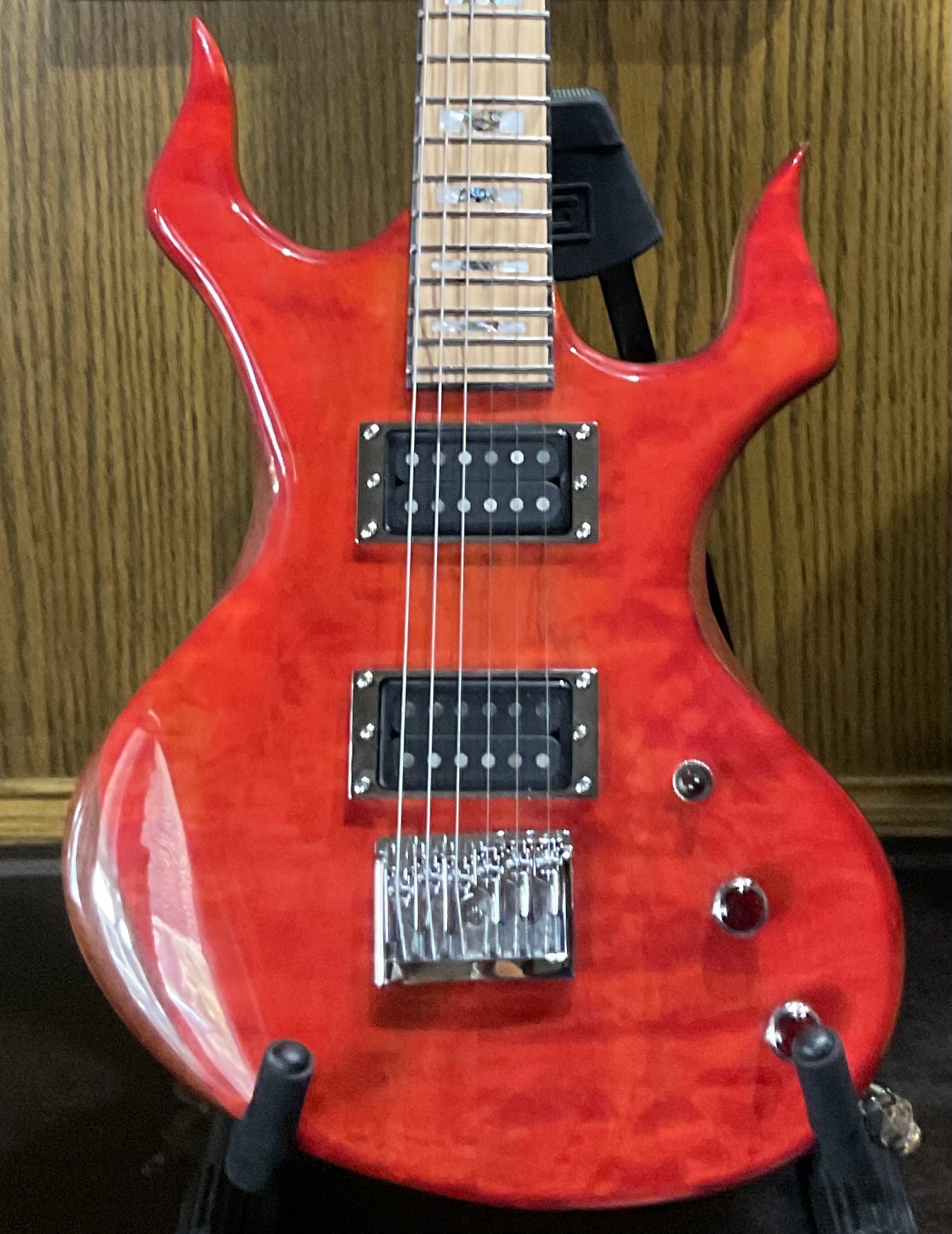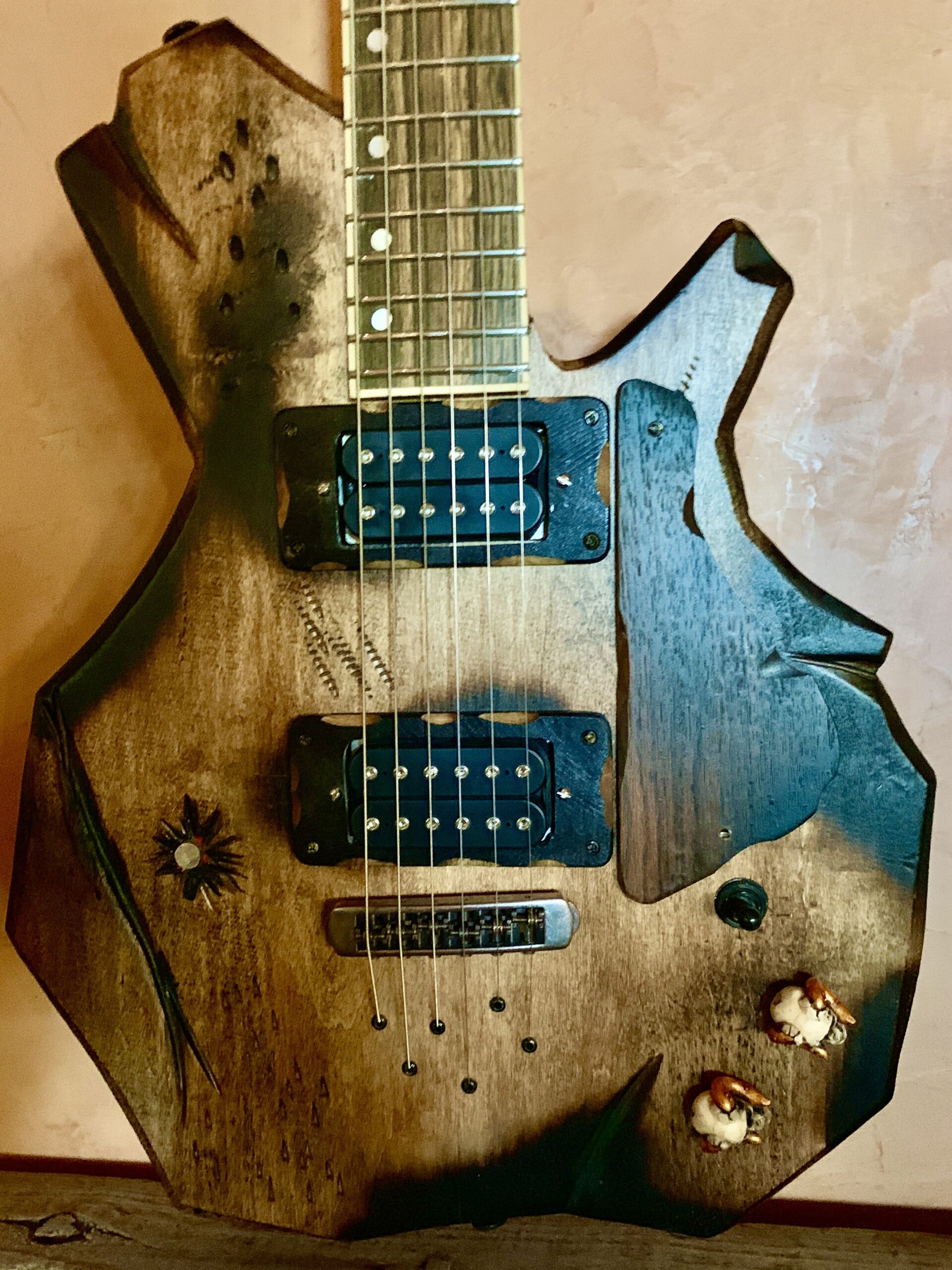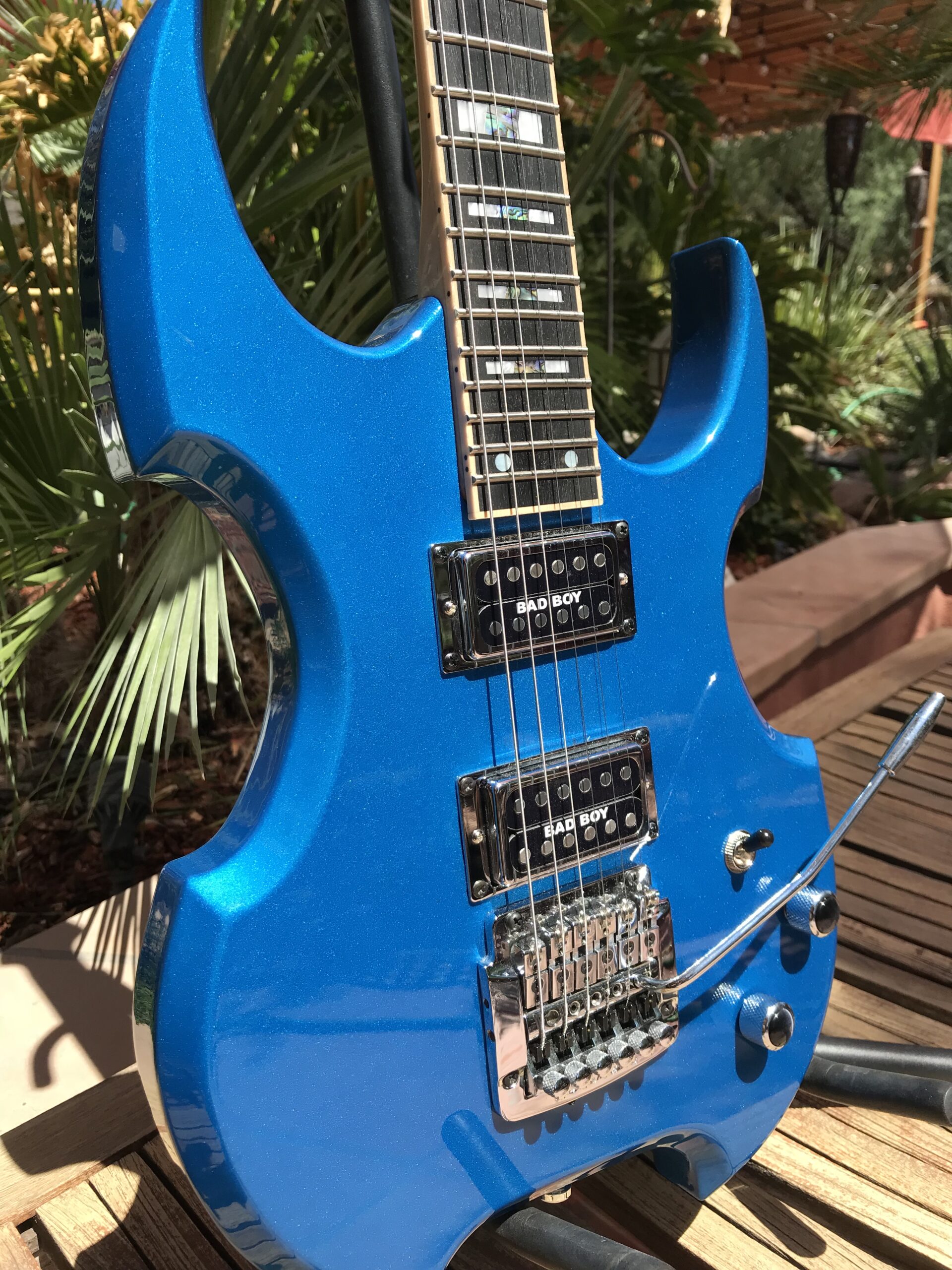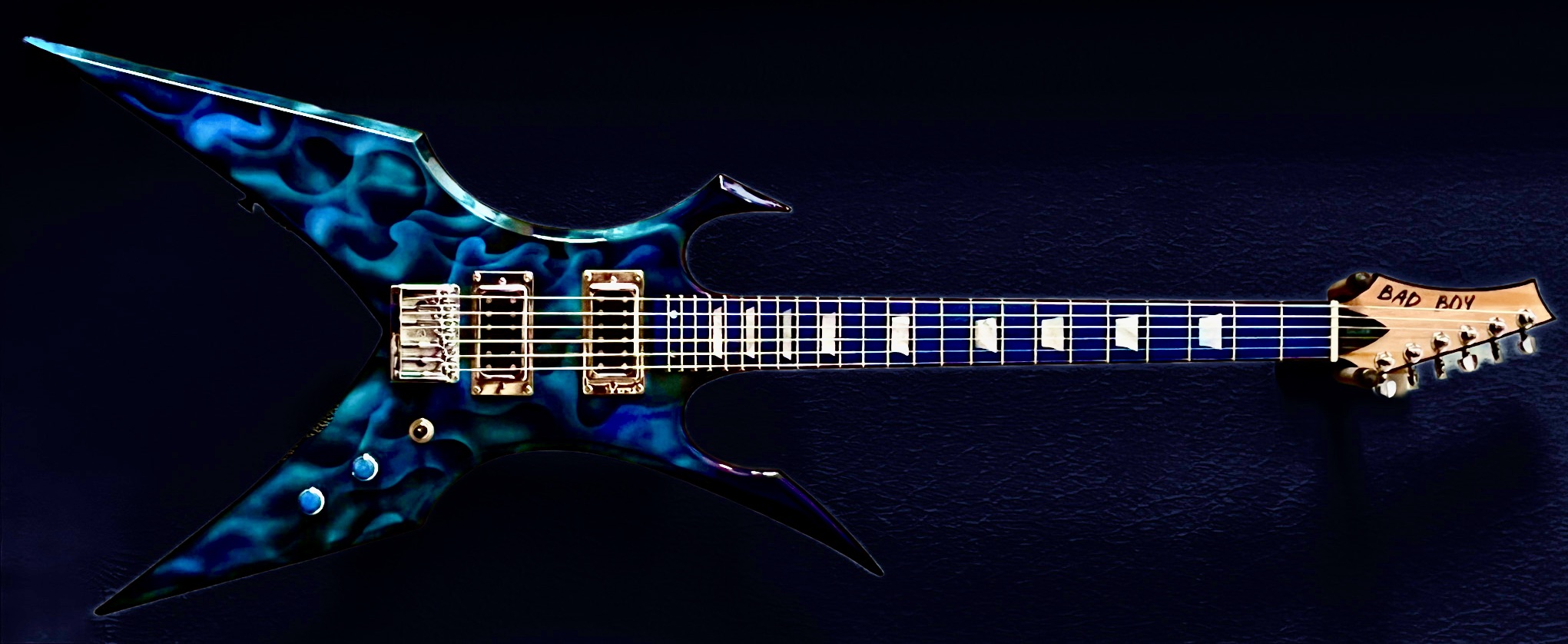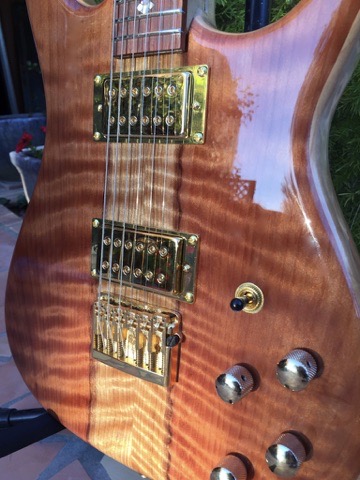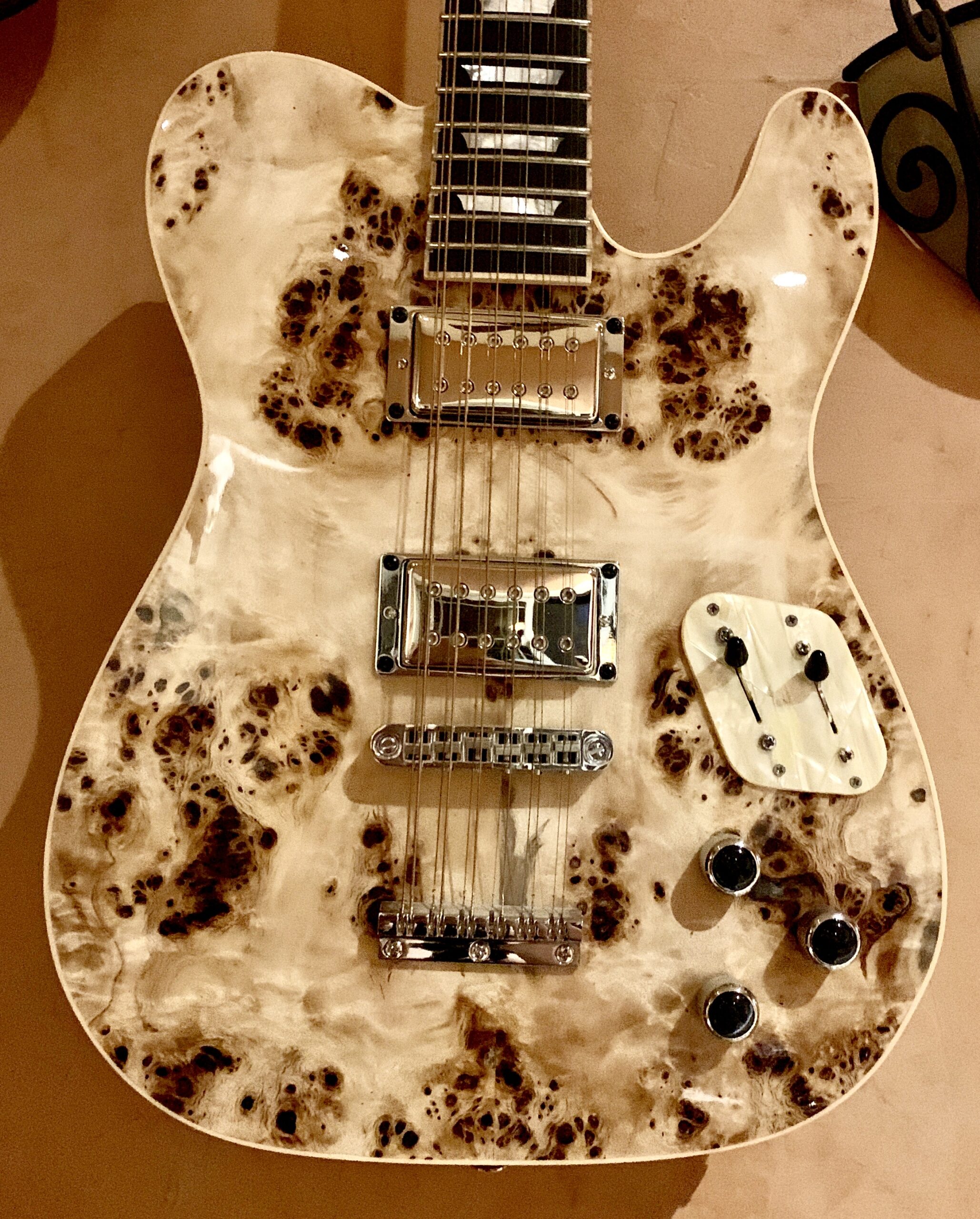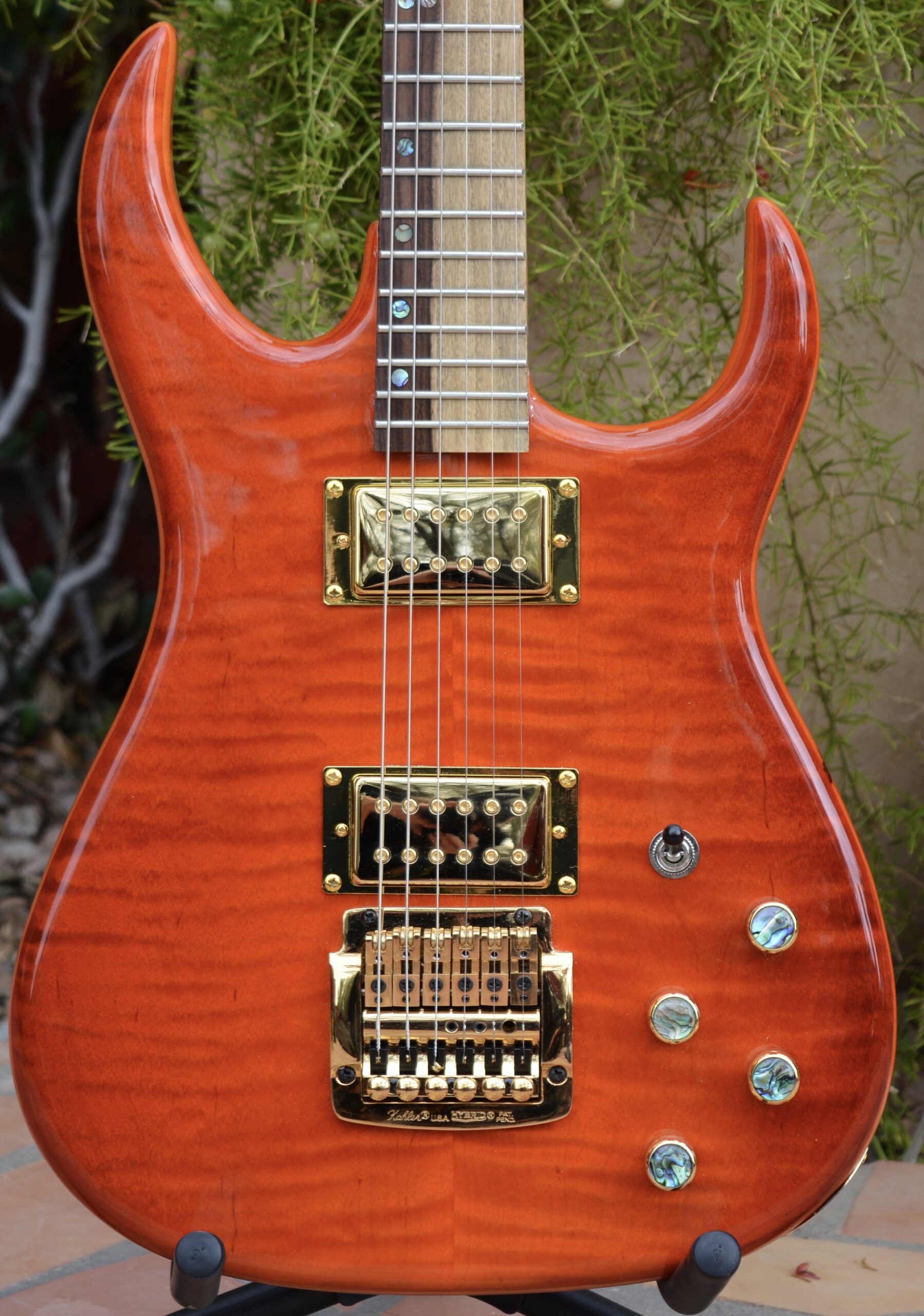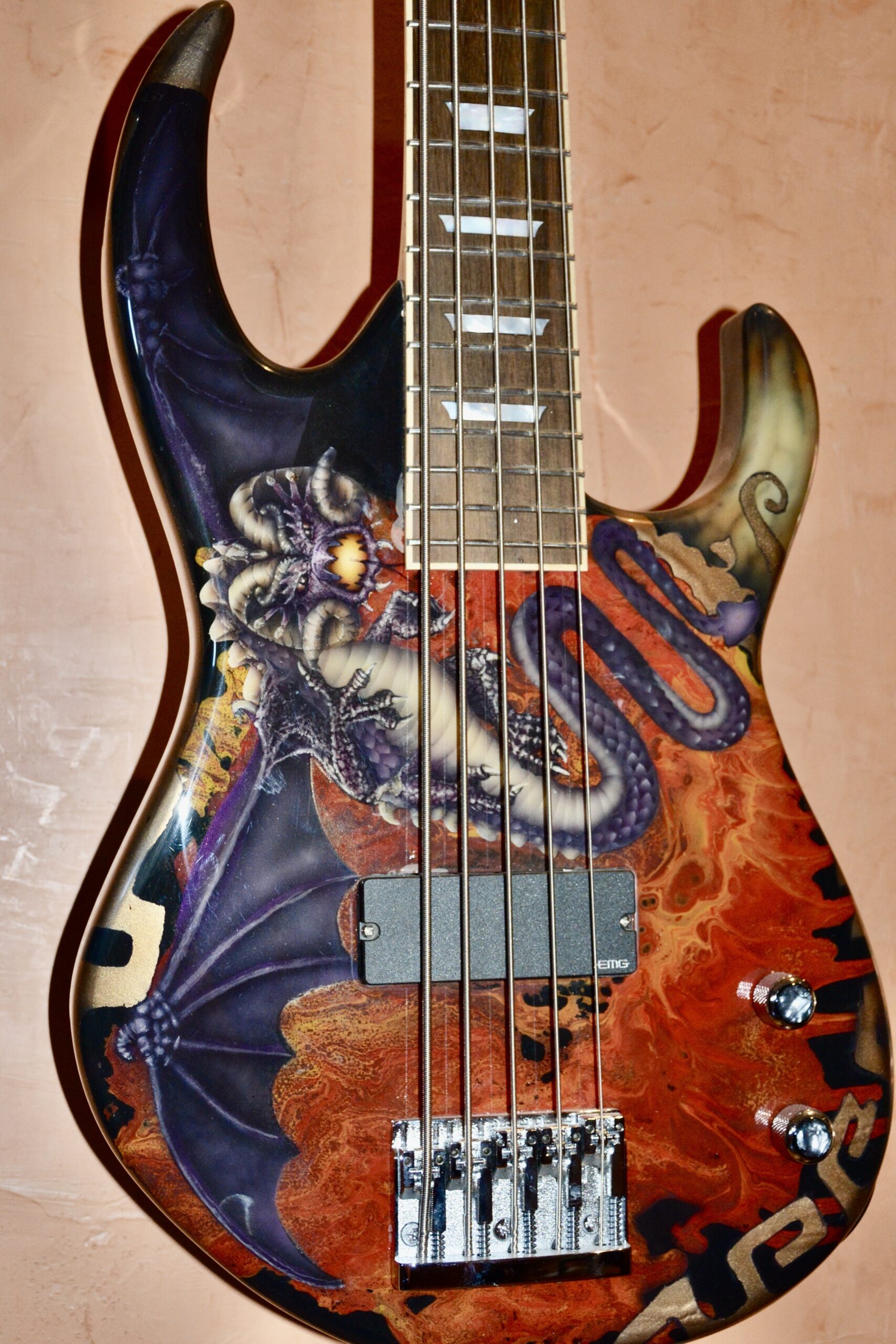 PAYING ATTENTION TO DETAIL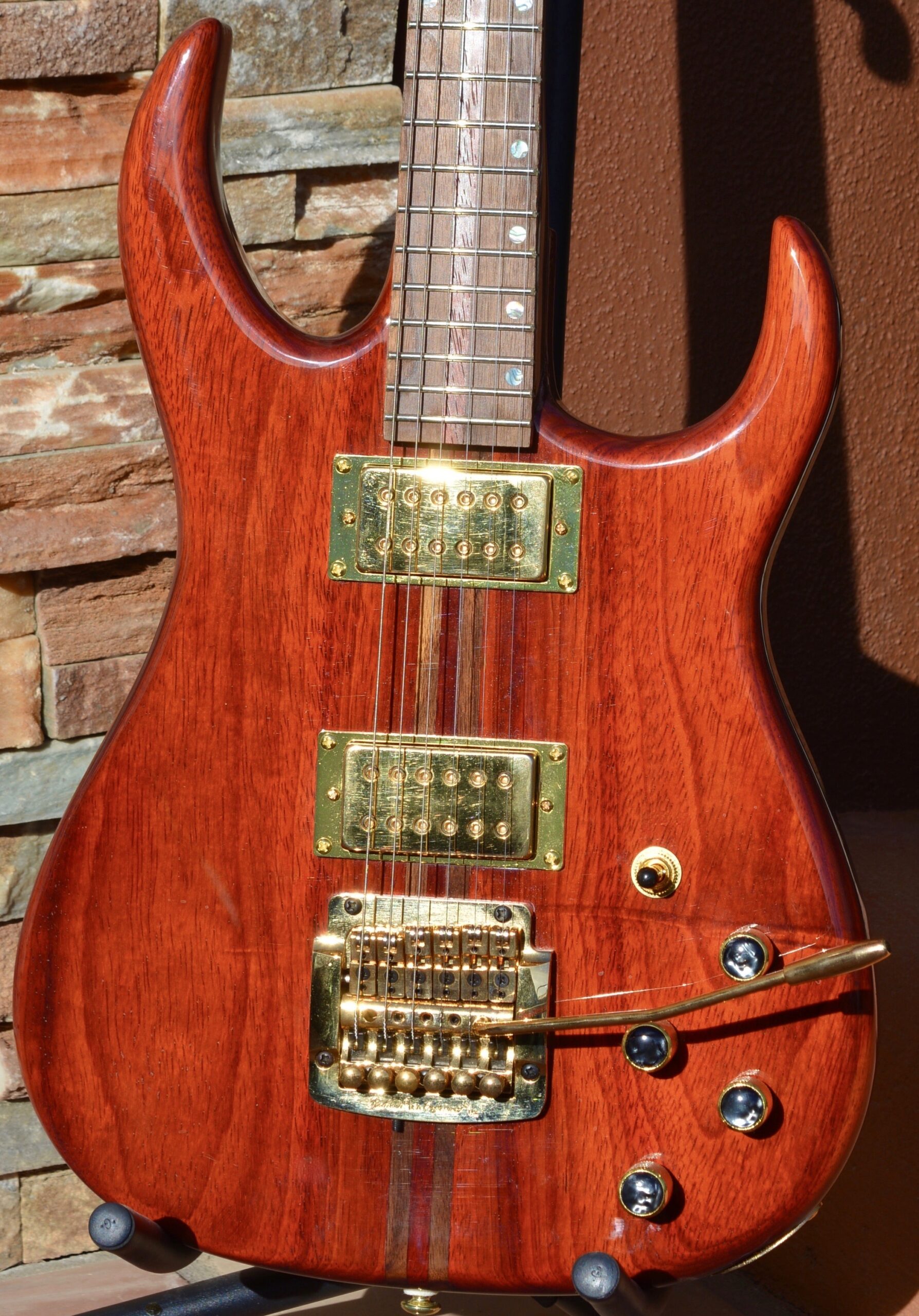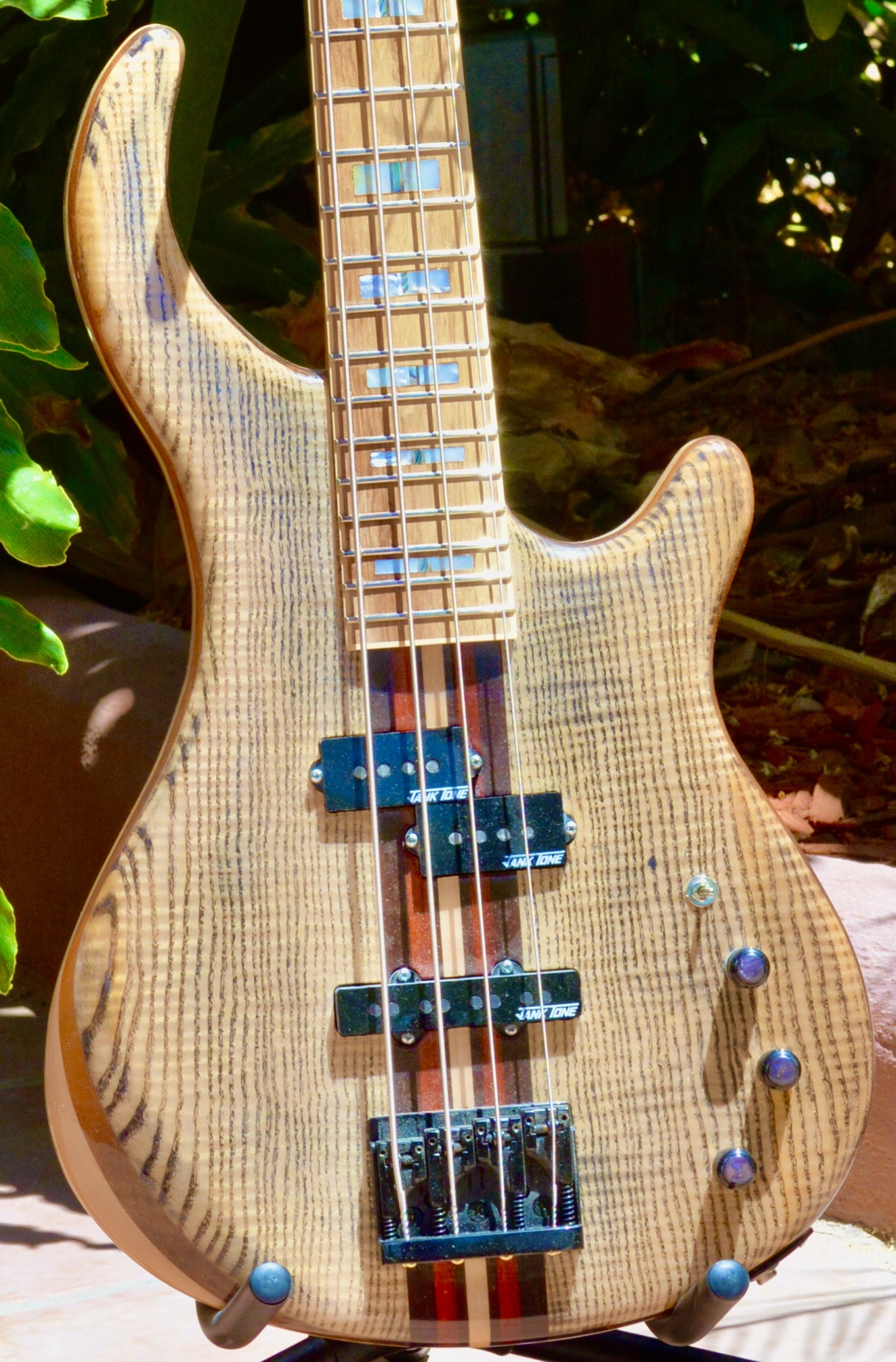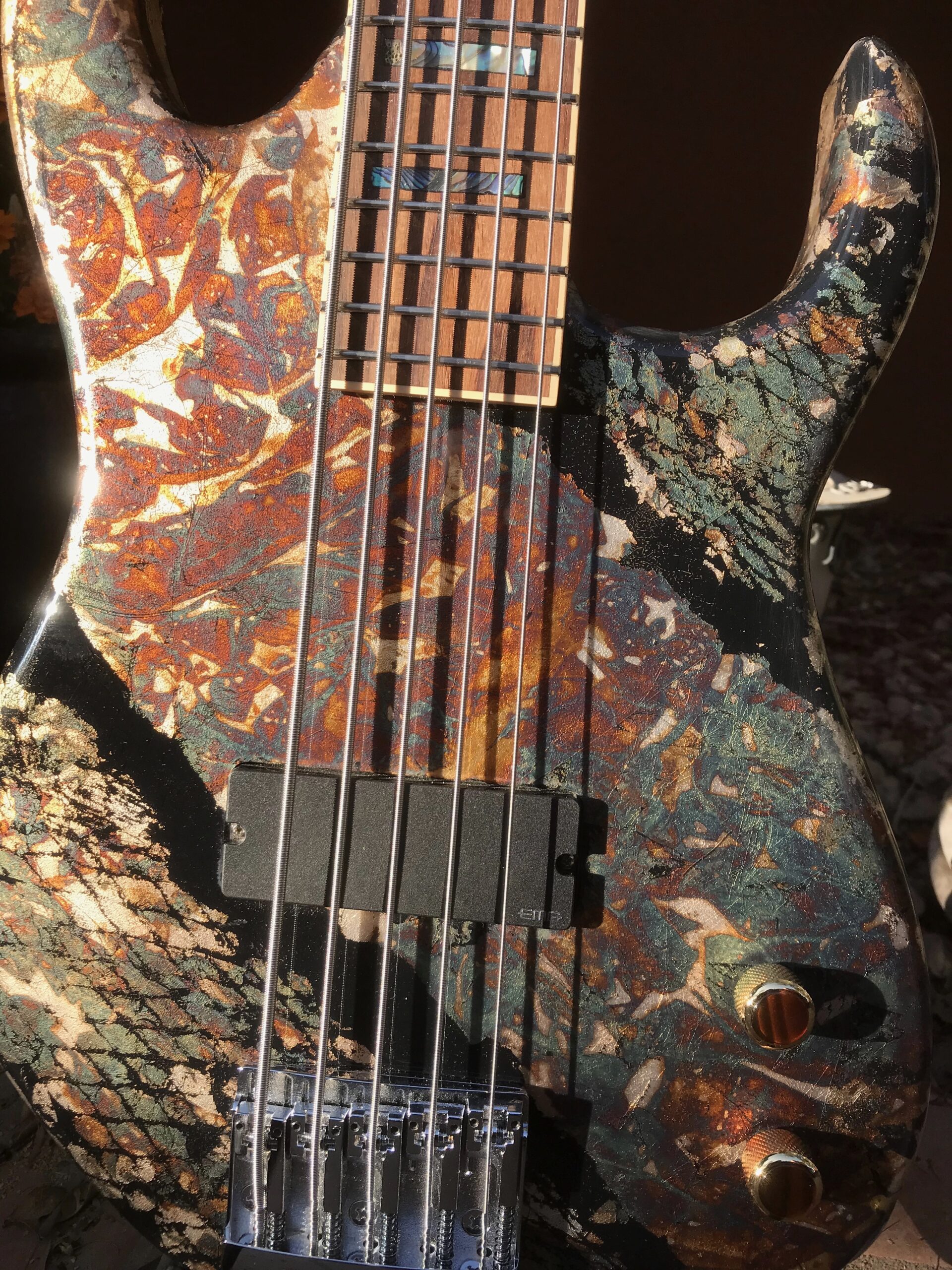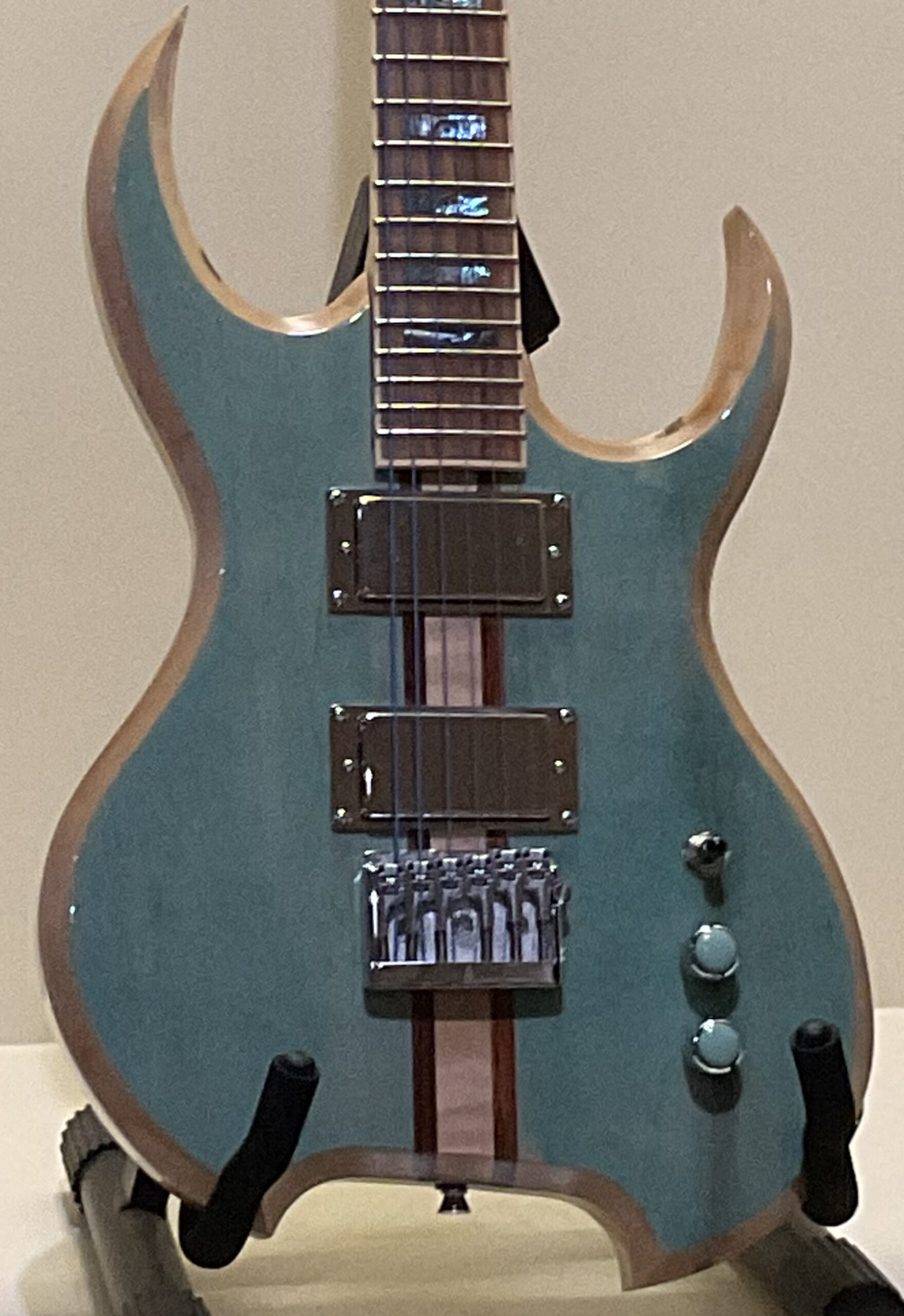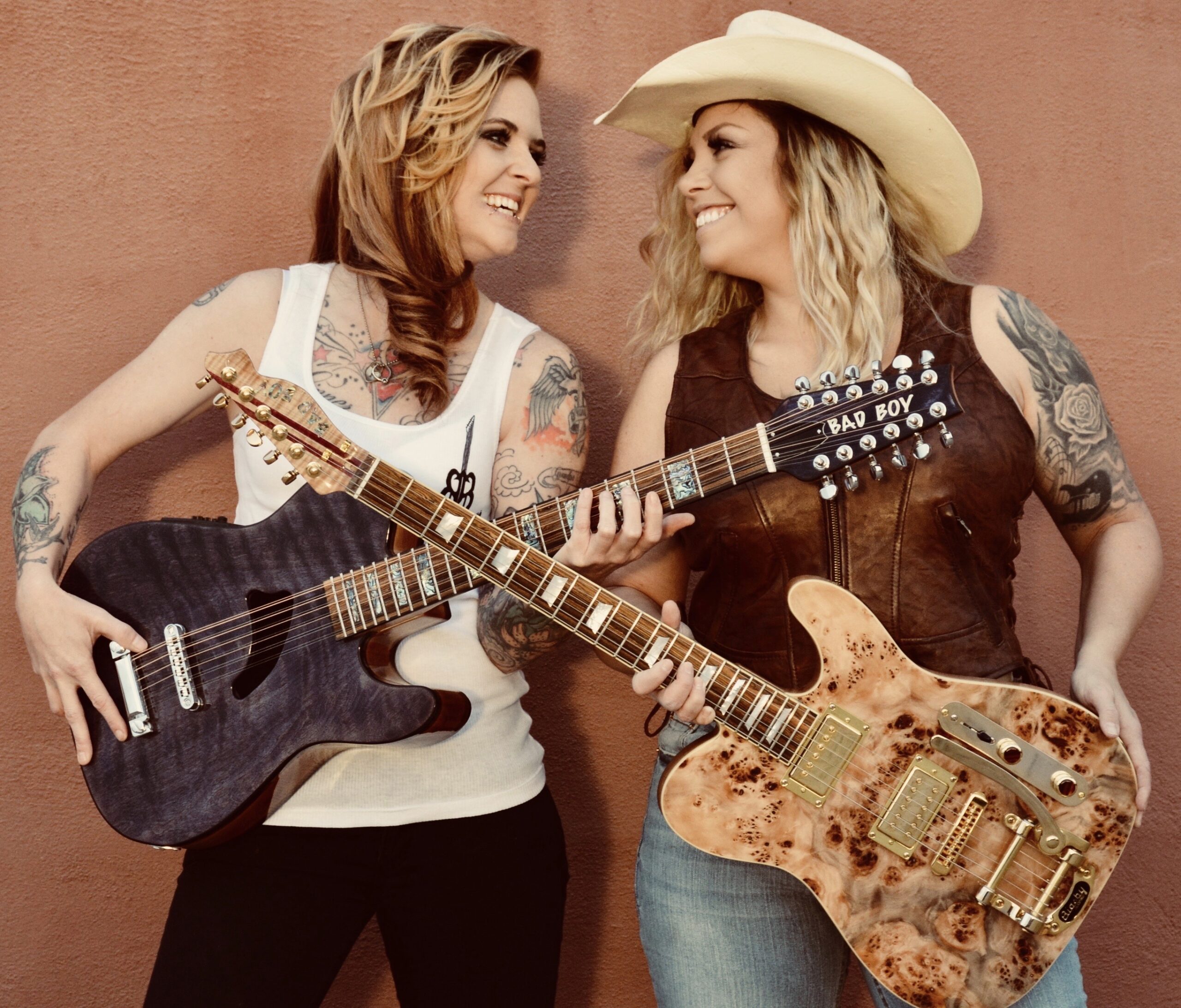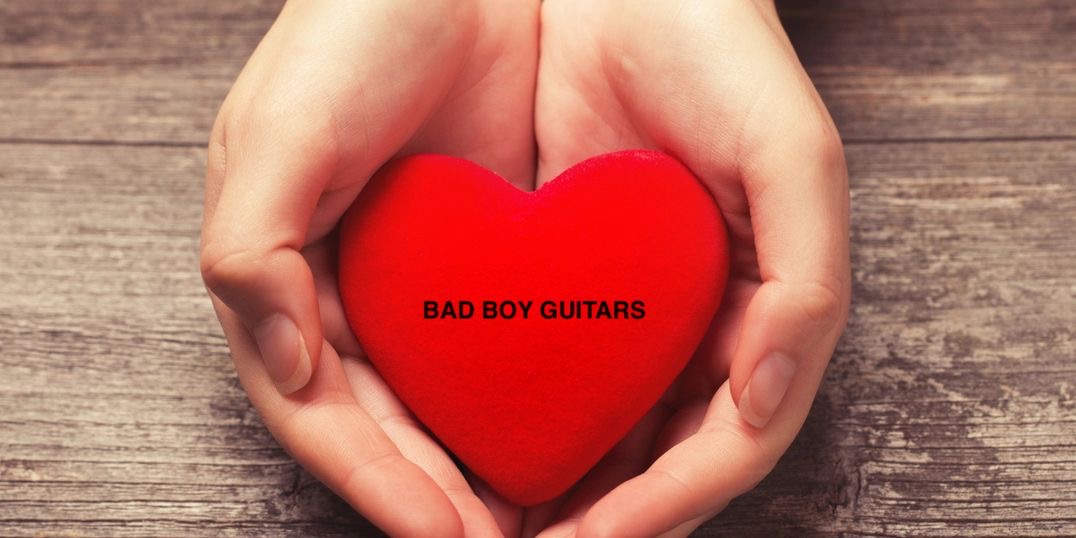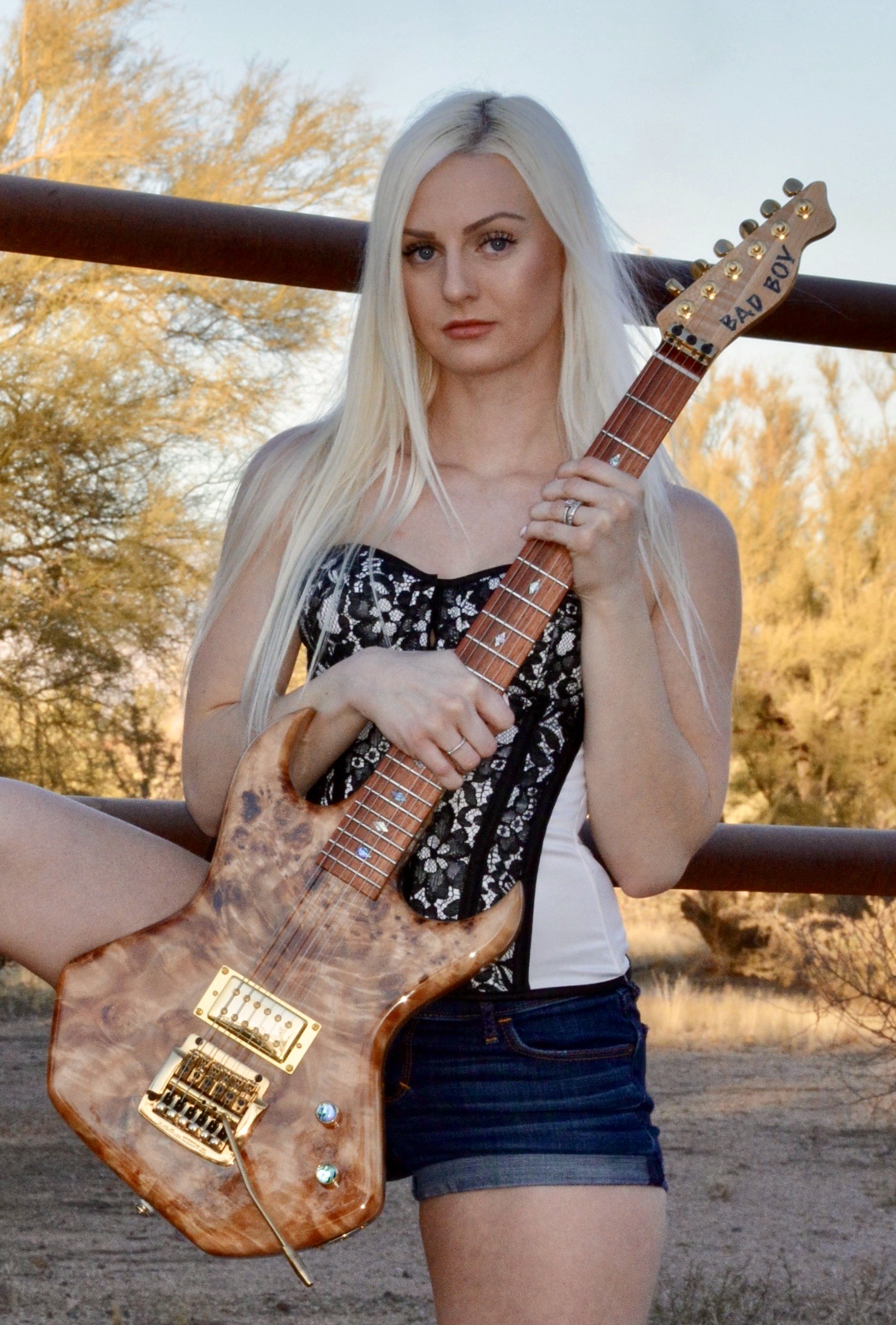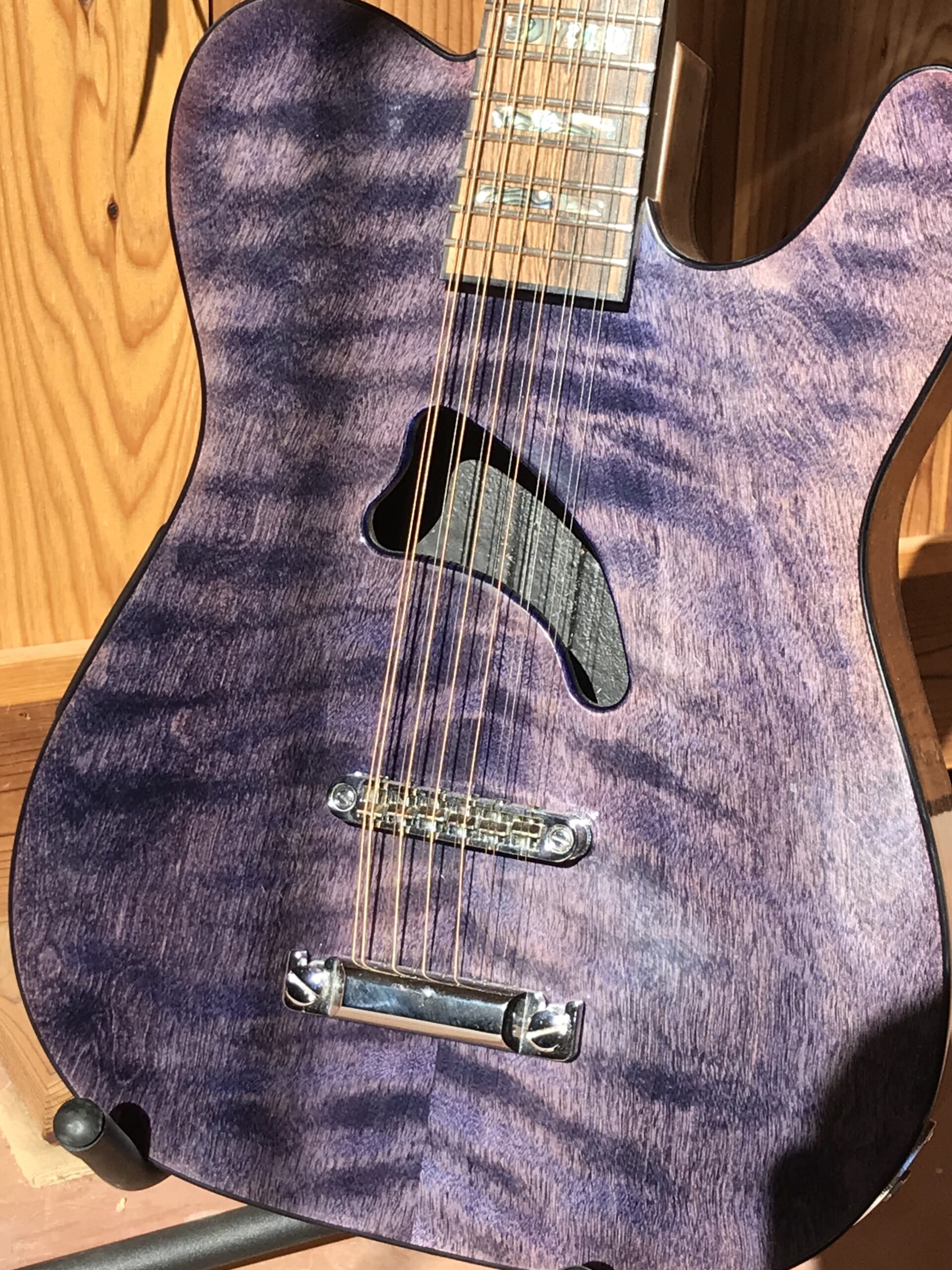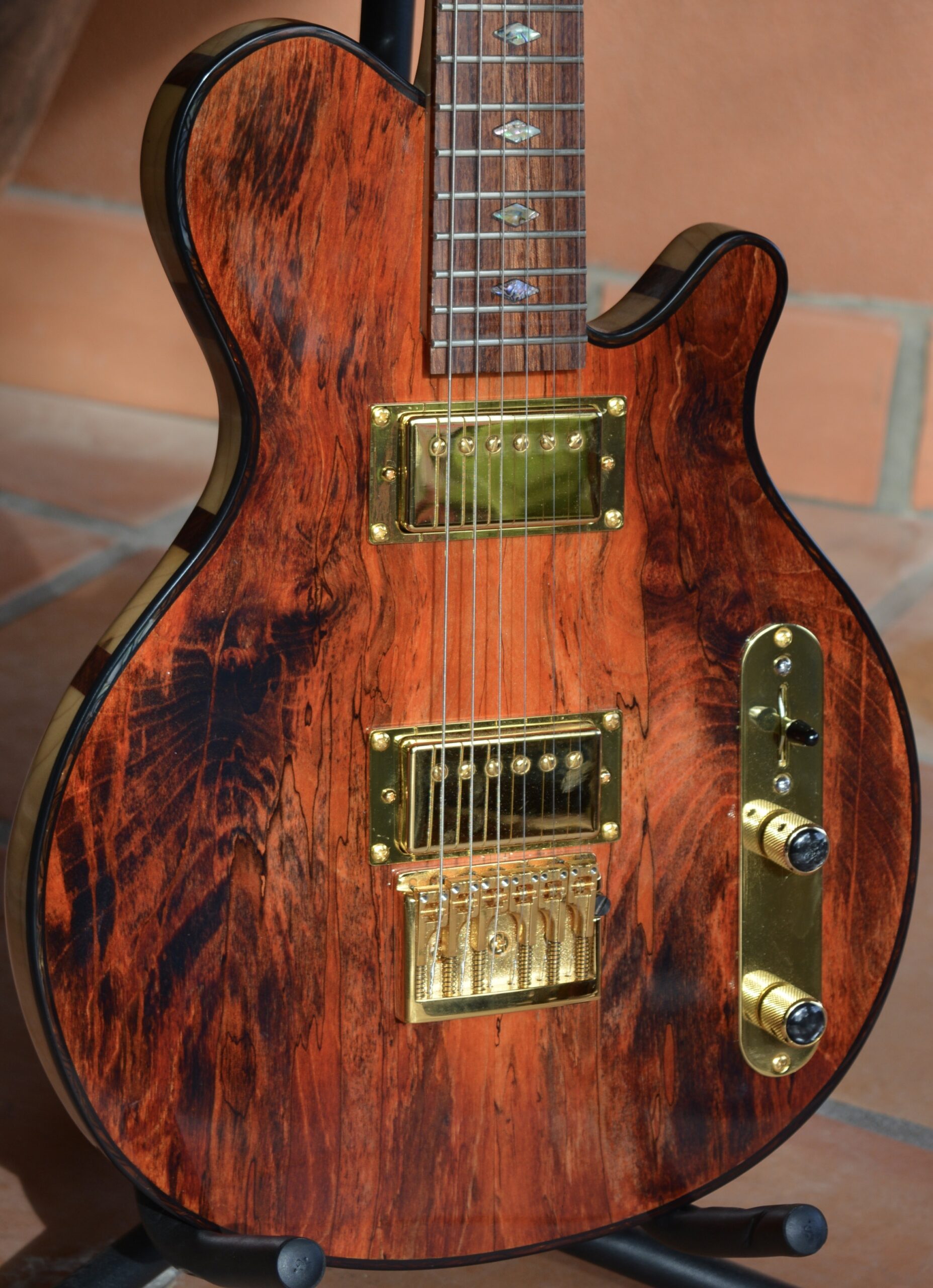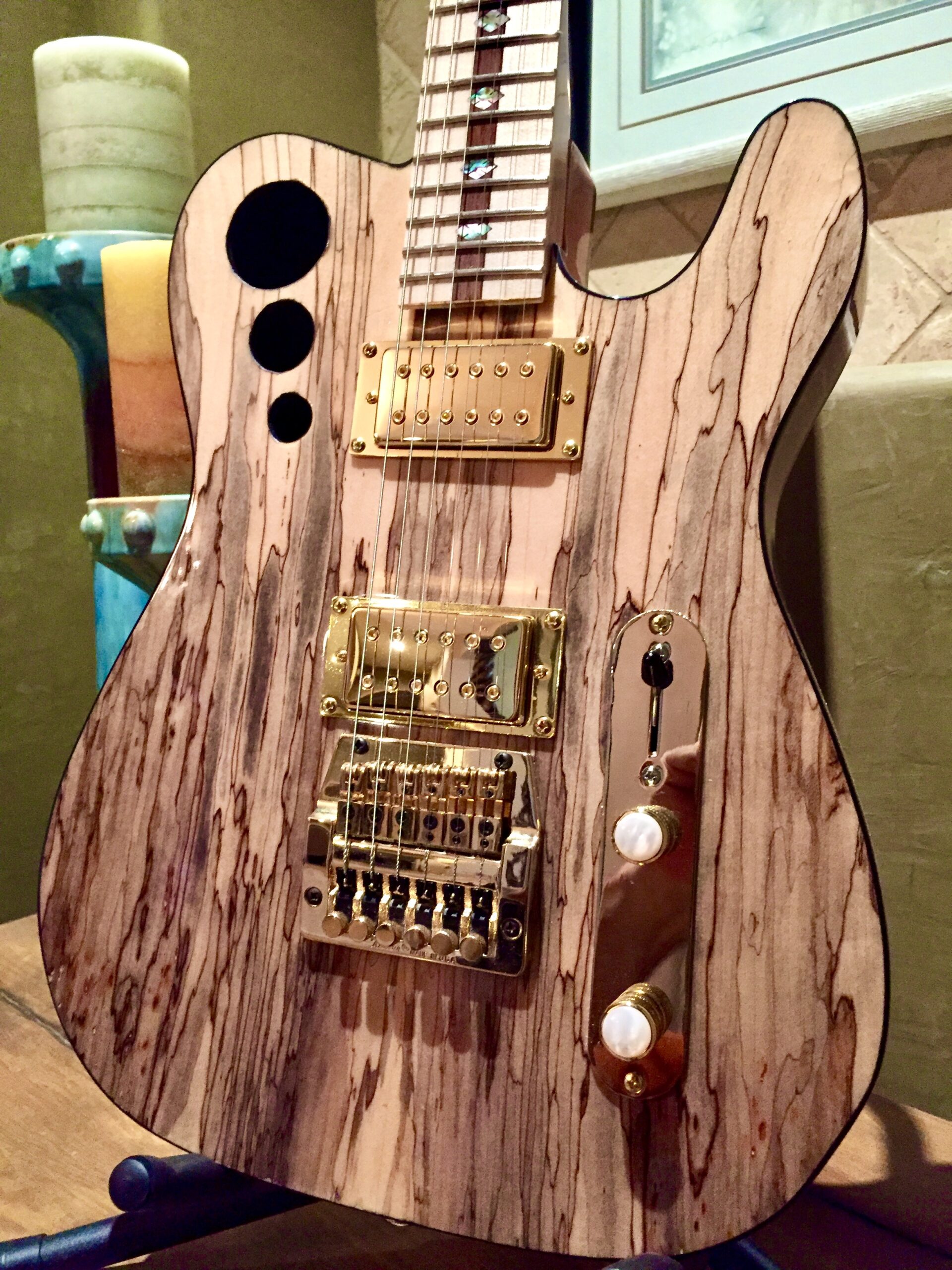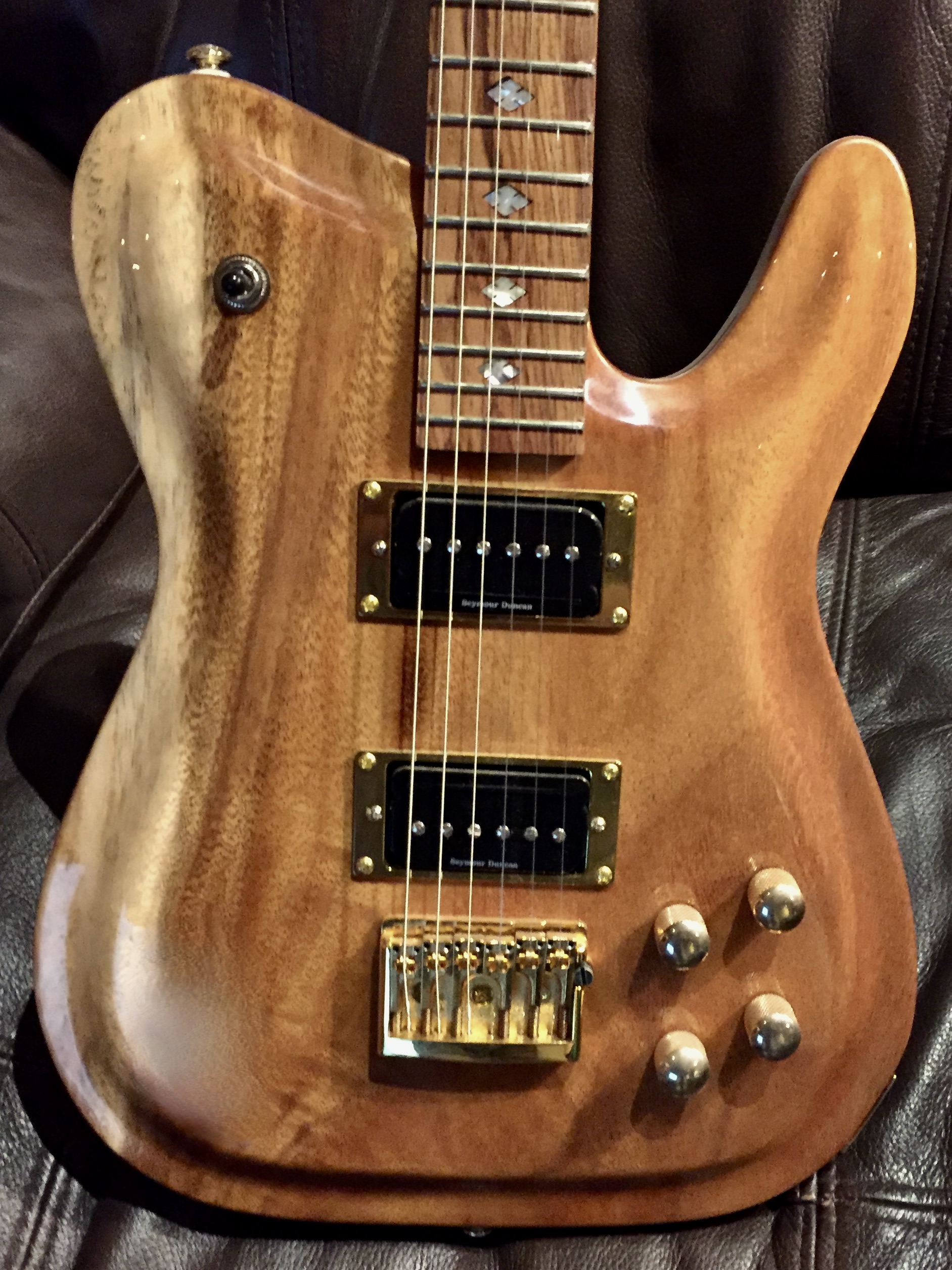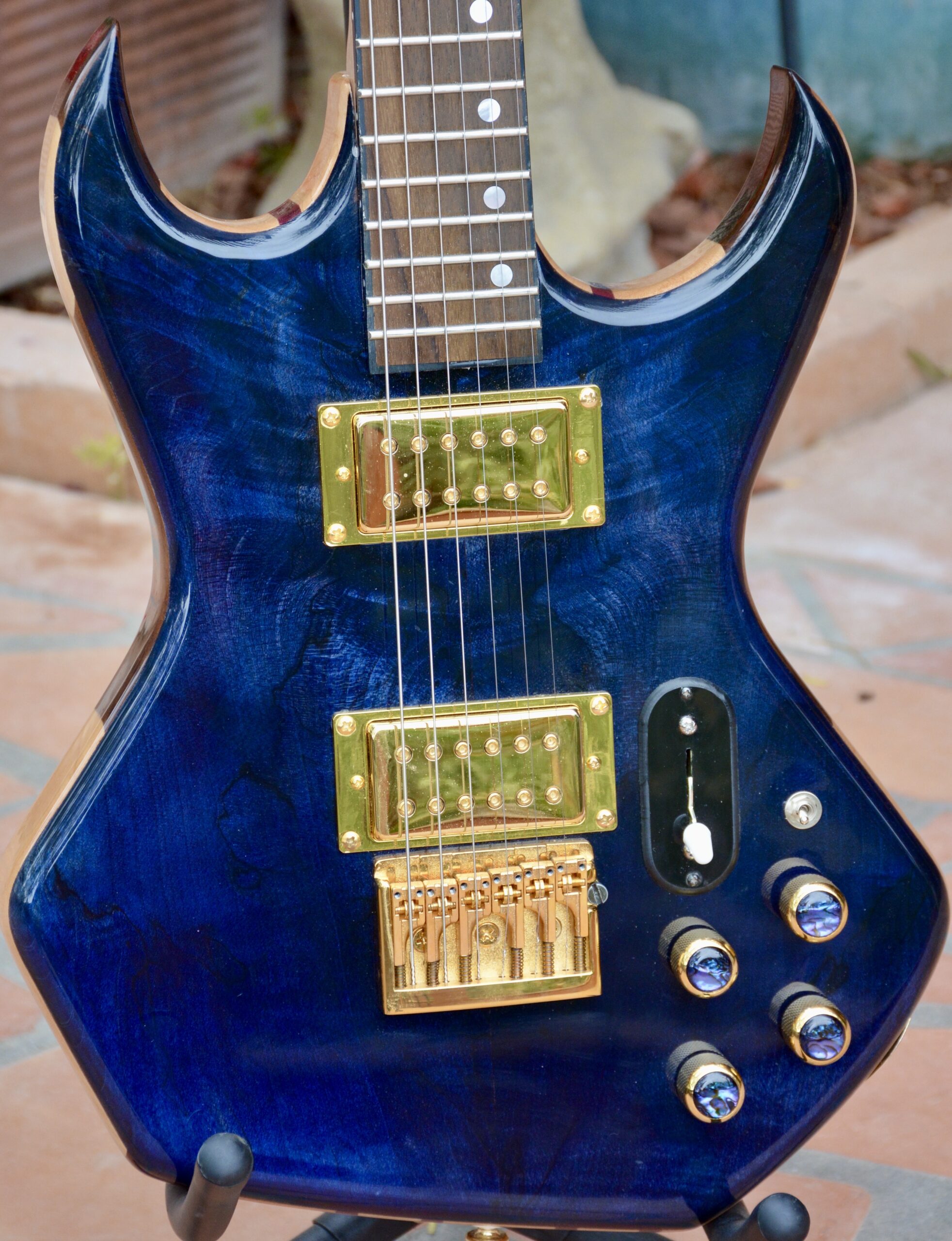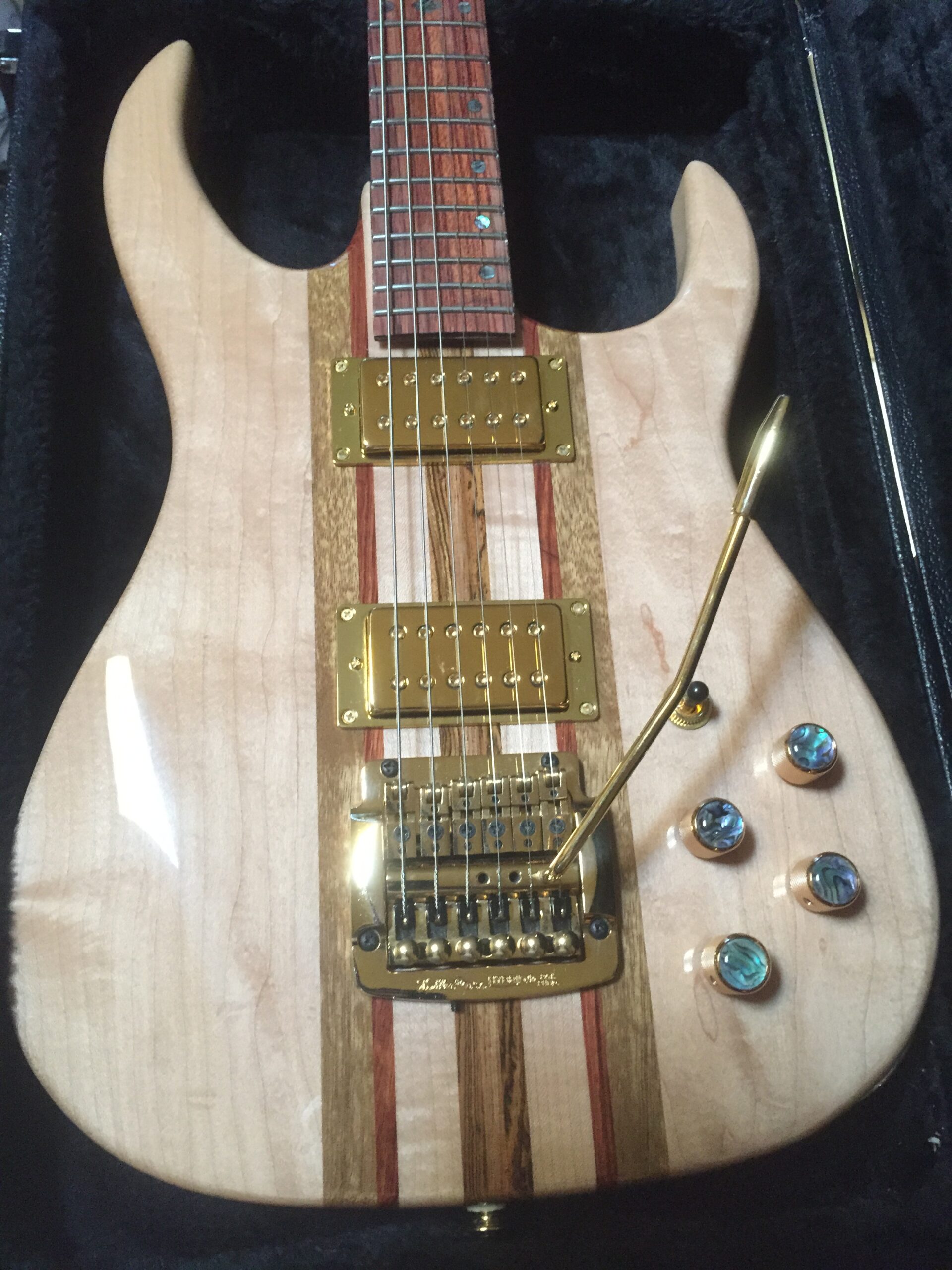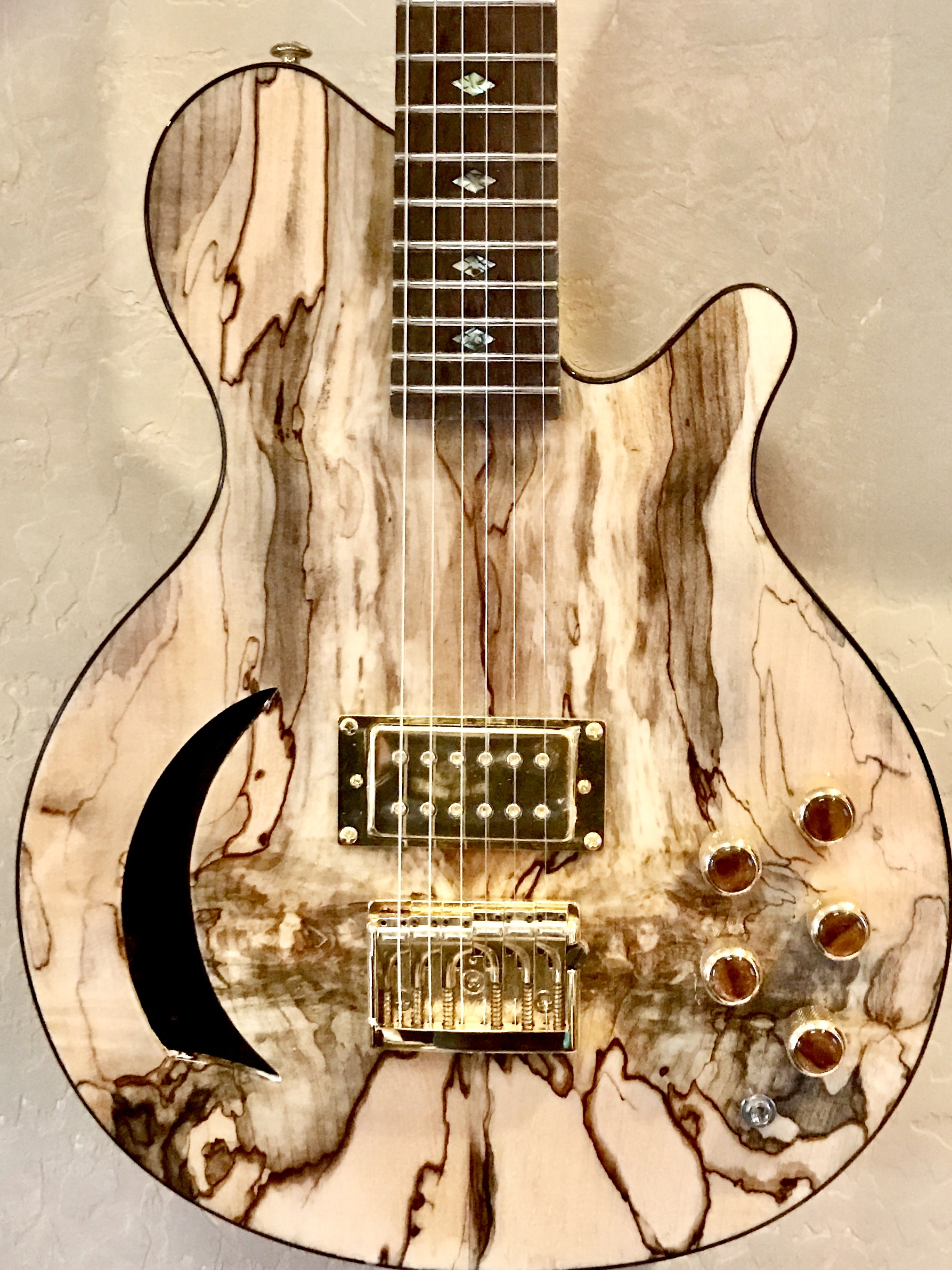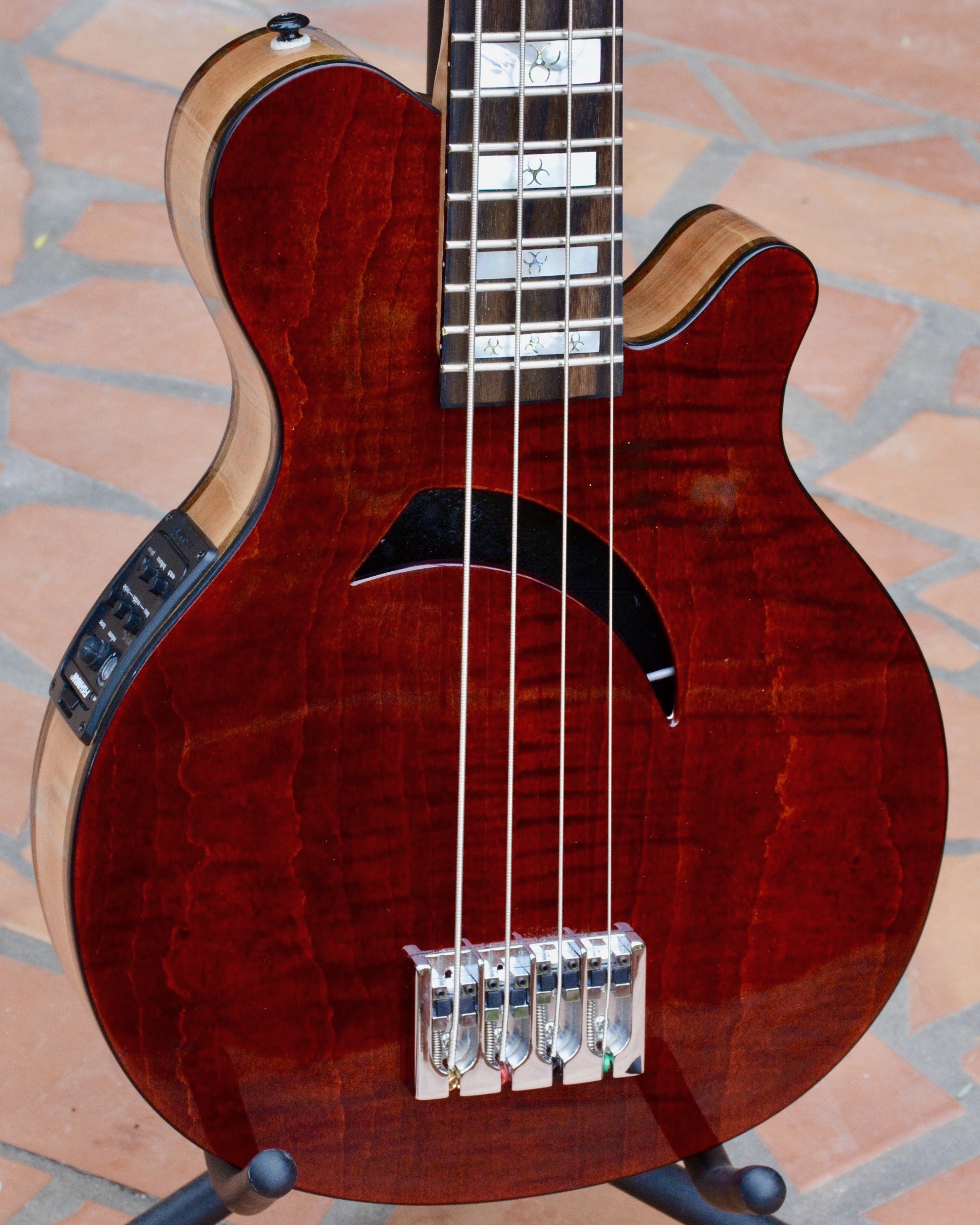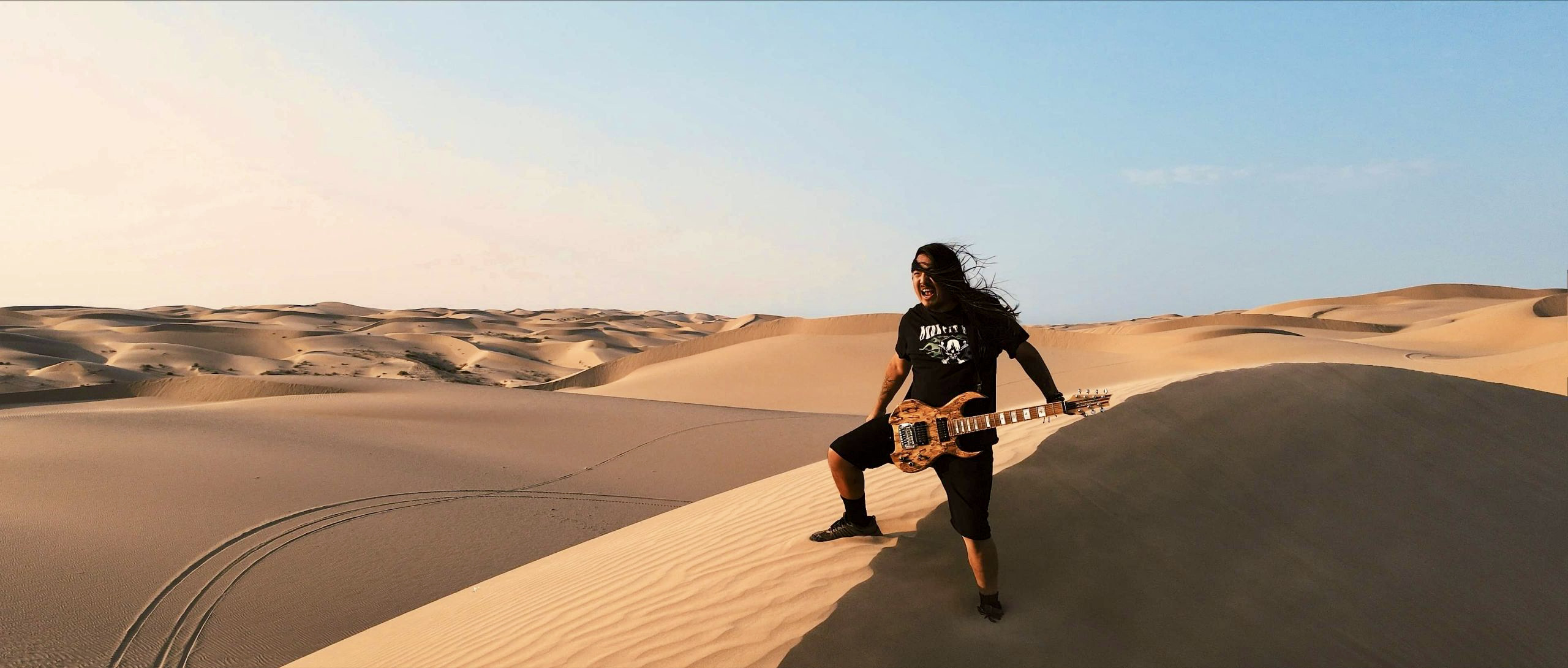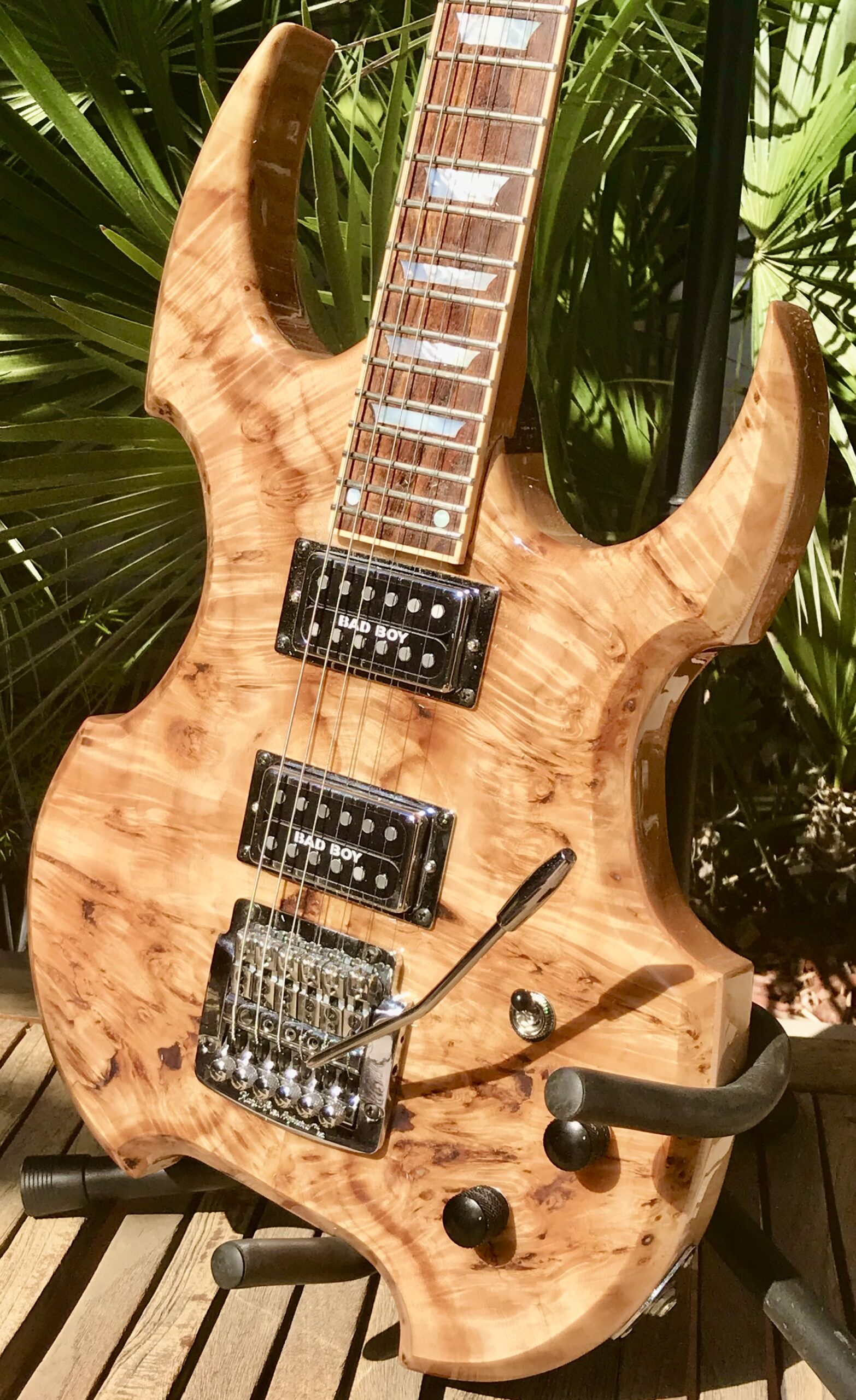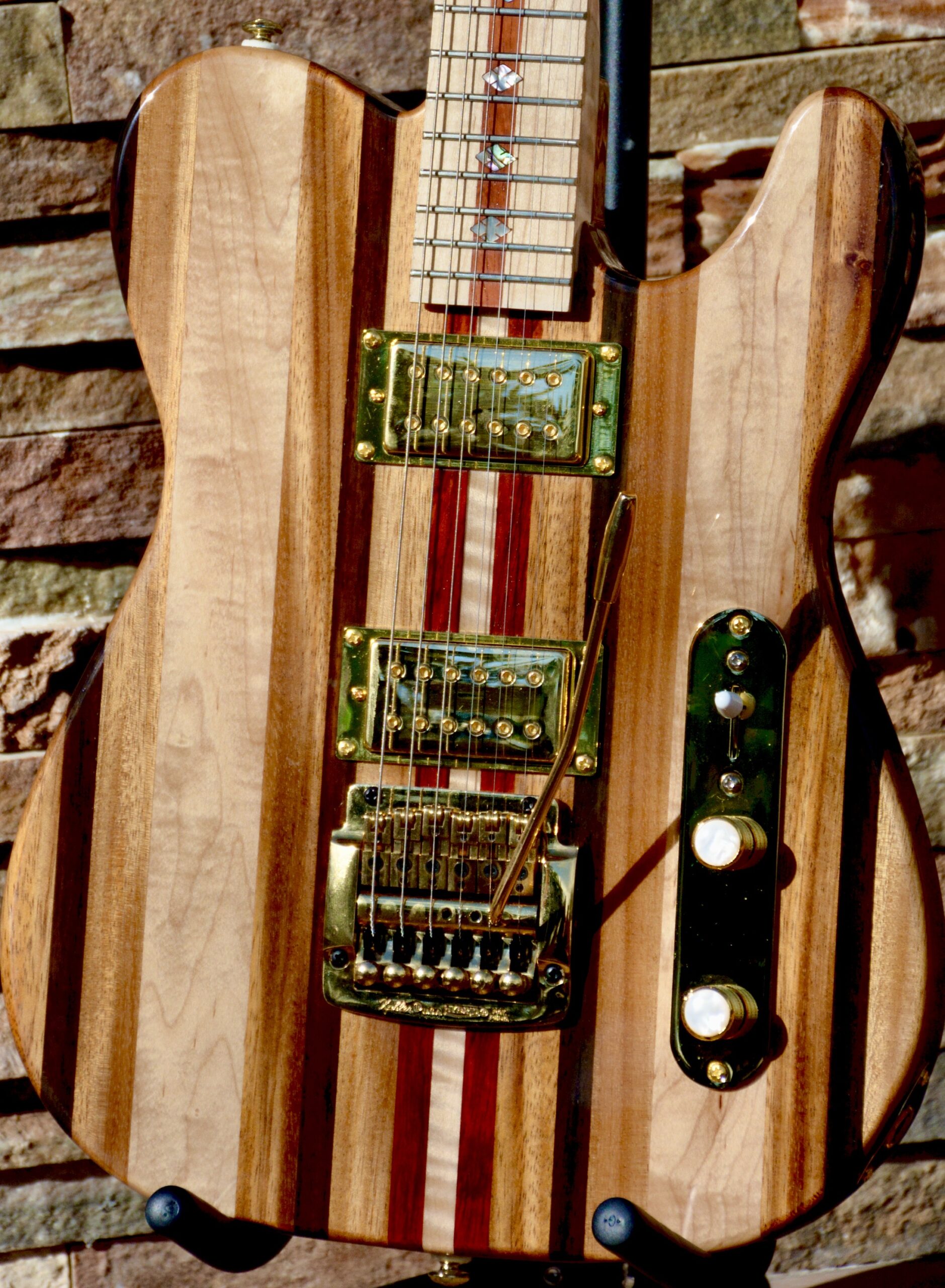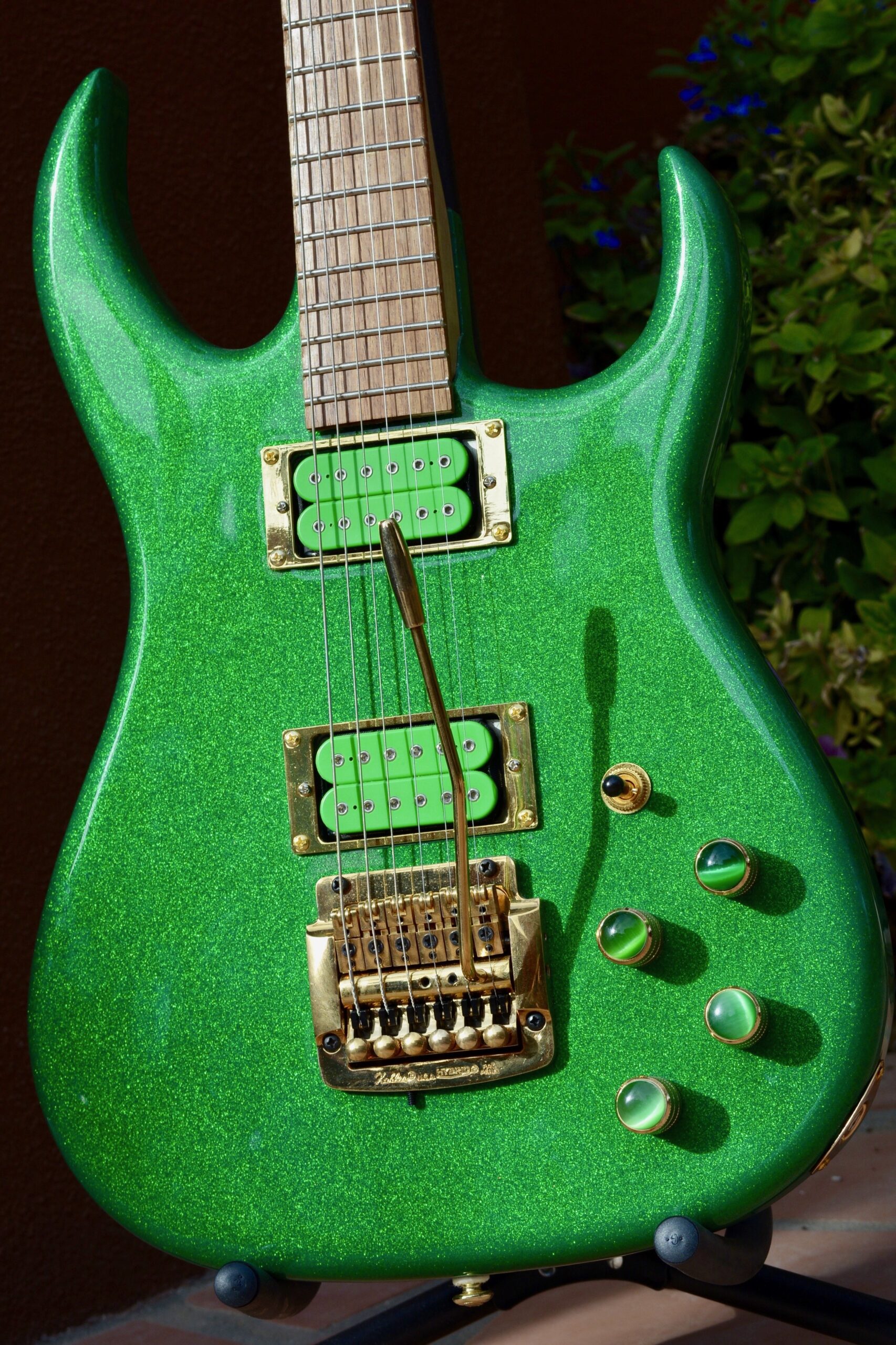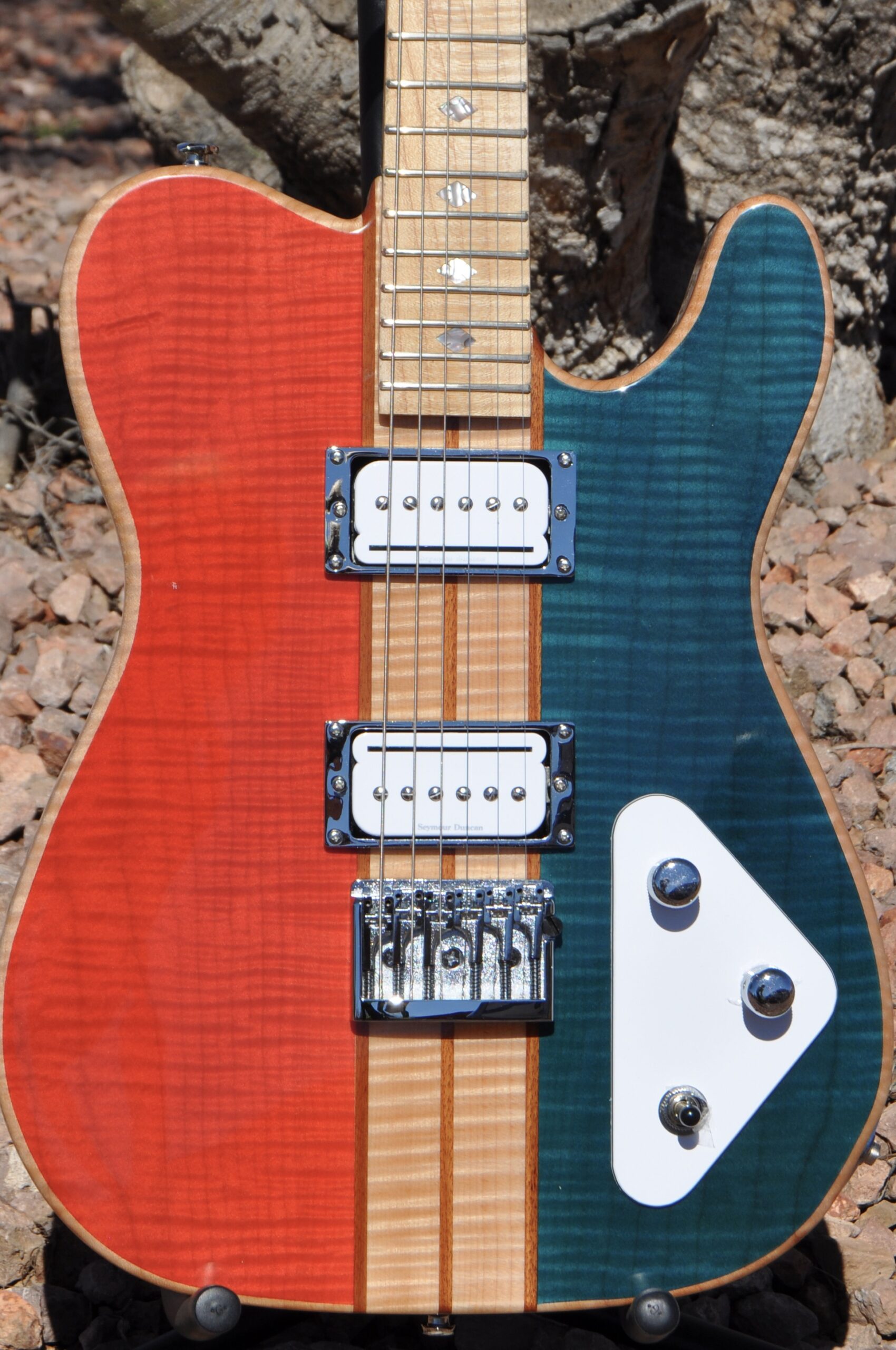 Have you been searching for that perfect guitar of your dreams only to be disappointed time and time again? Do you want that one guitar that stops you in your tracks, giving you an instant rare connection, and you fall in love?
THAT ONE GUITAR that compels you to stay up all night jamming because you can not get enough!
Do "Cookie Cutter" guitars made with C.N.C. machines by big brand names and cranked out in foreign countries looking like every other guitar turn you off? 
Have you scoured the shops for that elusive guitar, only to be disappointed because the wood, the color, or the craftsmanship left you longing for something better?
Does the sound leave you wanting so much more?
You tell yourself, "I deserve a custom guitar!"
Shopping around for a custom leaves you with sticker shock, dazed and confused.
Do not go home and cry in your room!
It is time to call BAD BOY GUITARS™!
B.B.G. builds affordable, quality, hand-built custom guitars made in the U.S.A. for you with your needs in mind! 
YOU DESERVE A BAD BOY GUITAR™!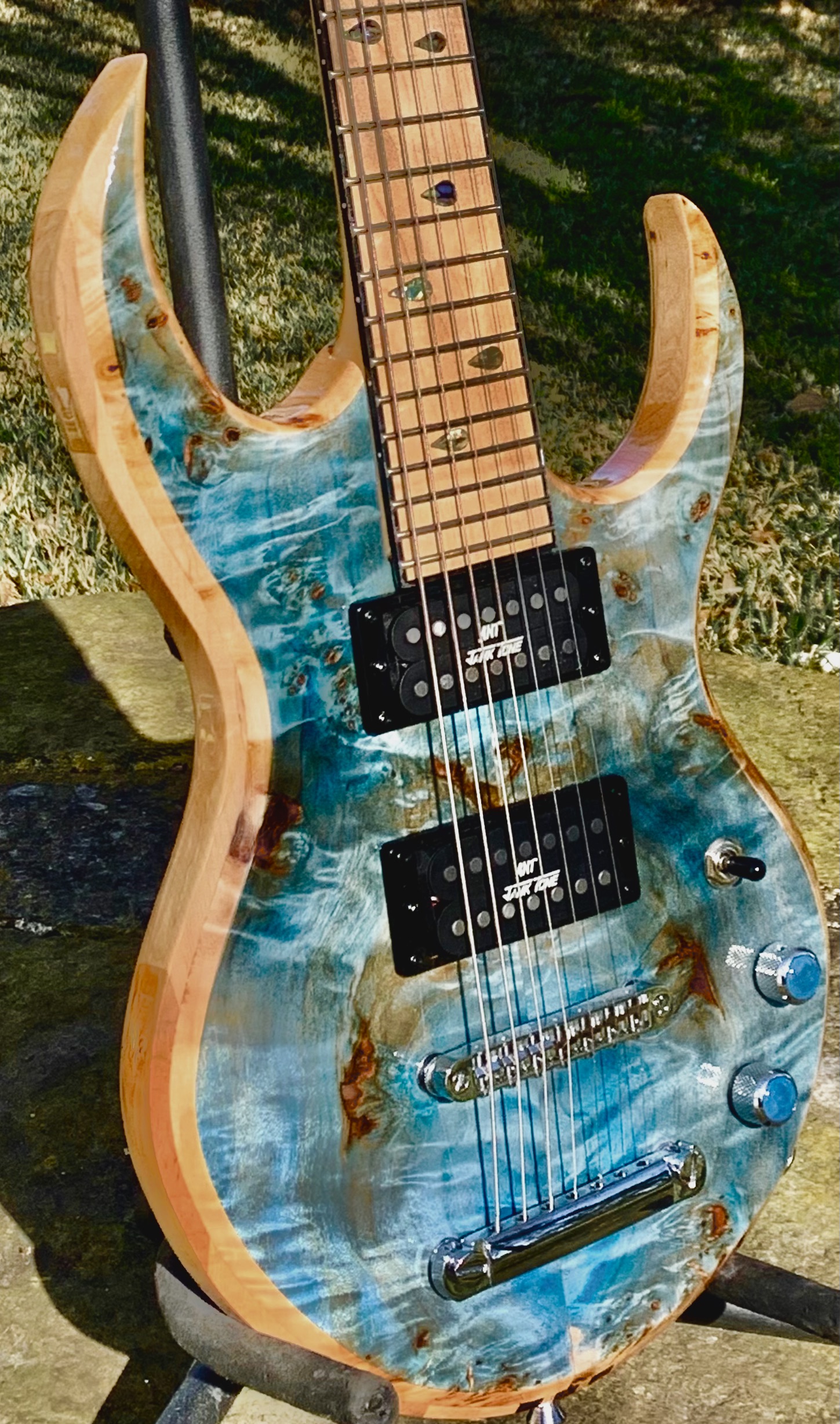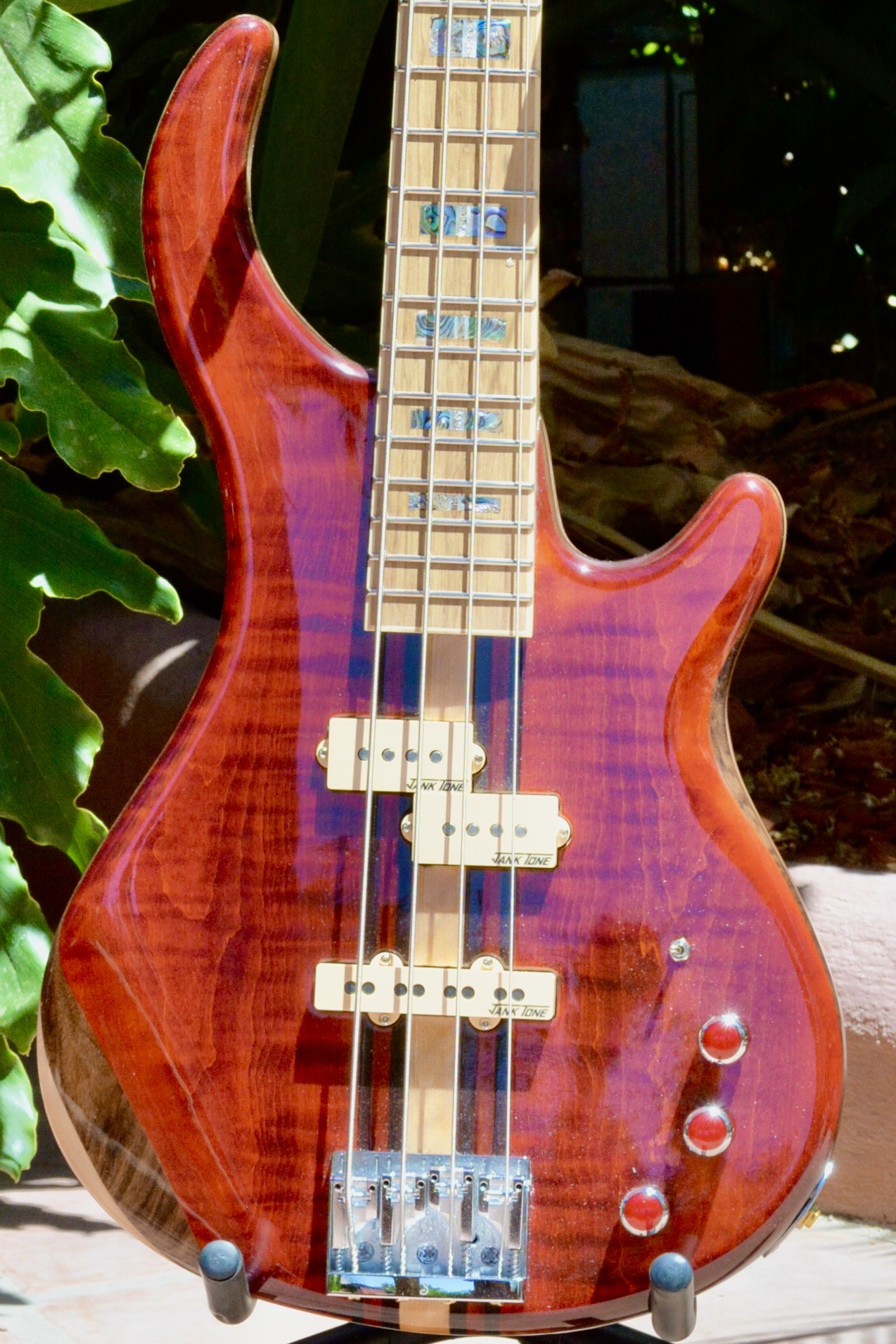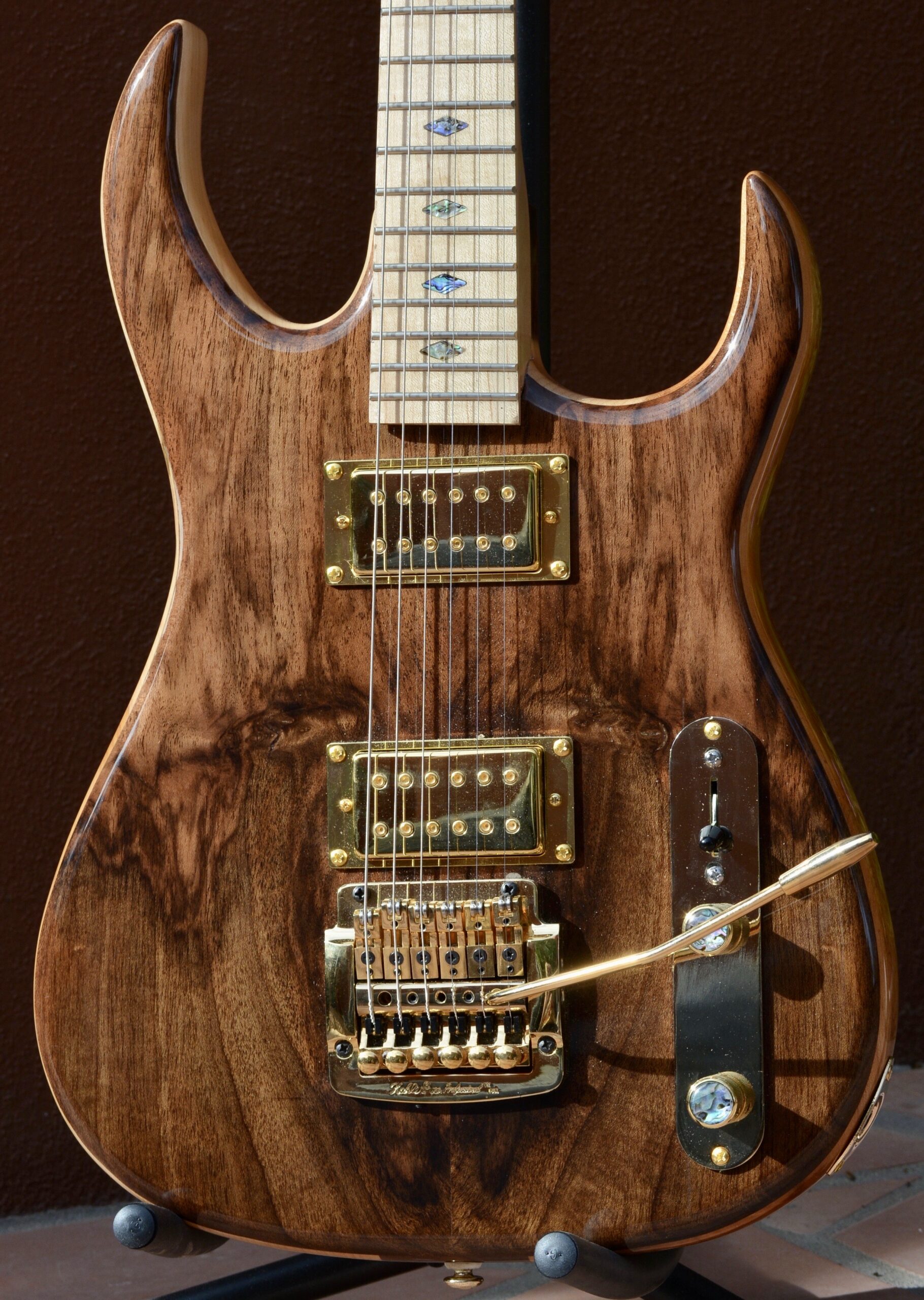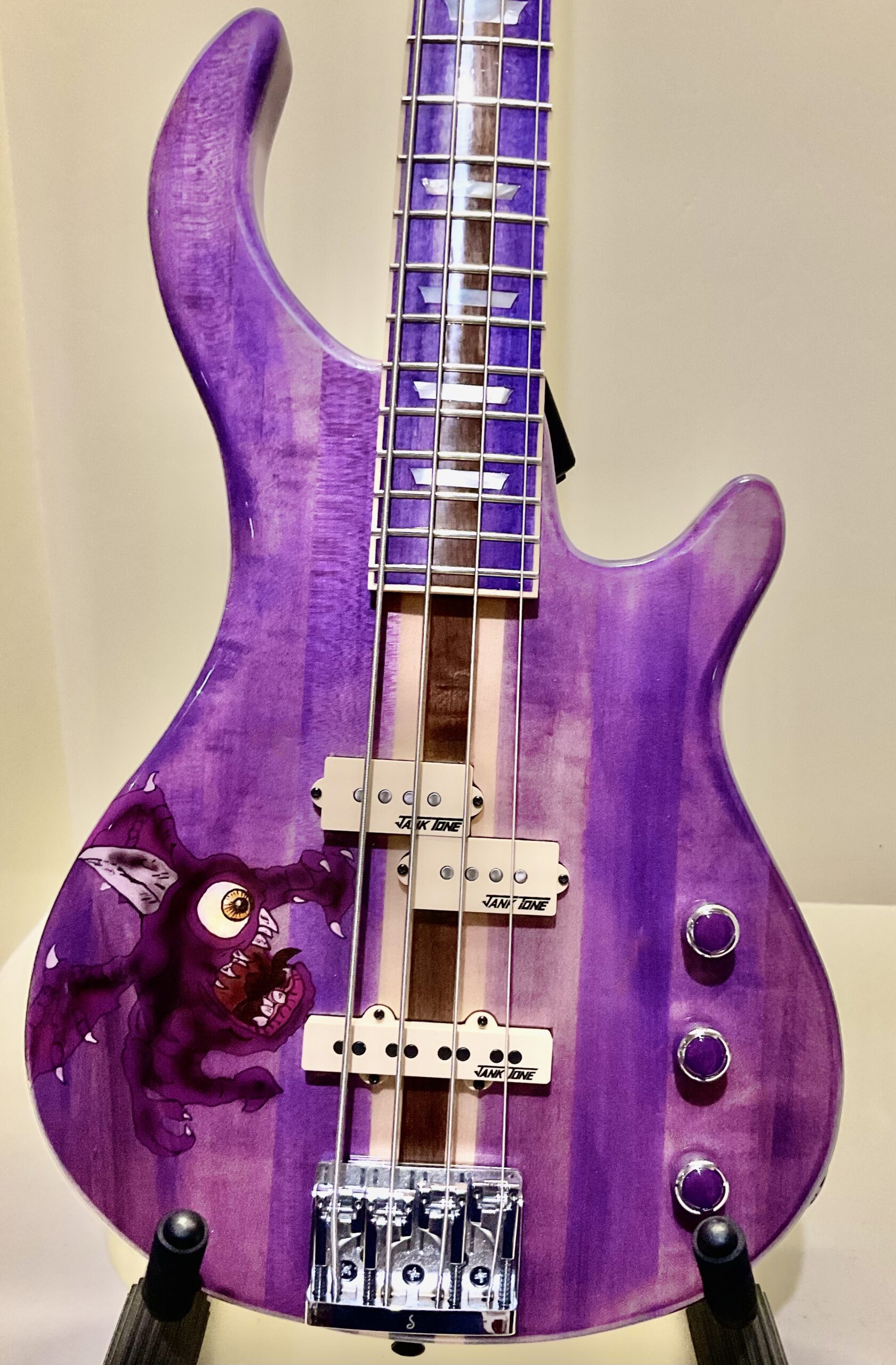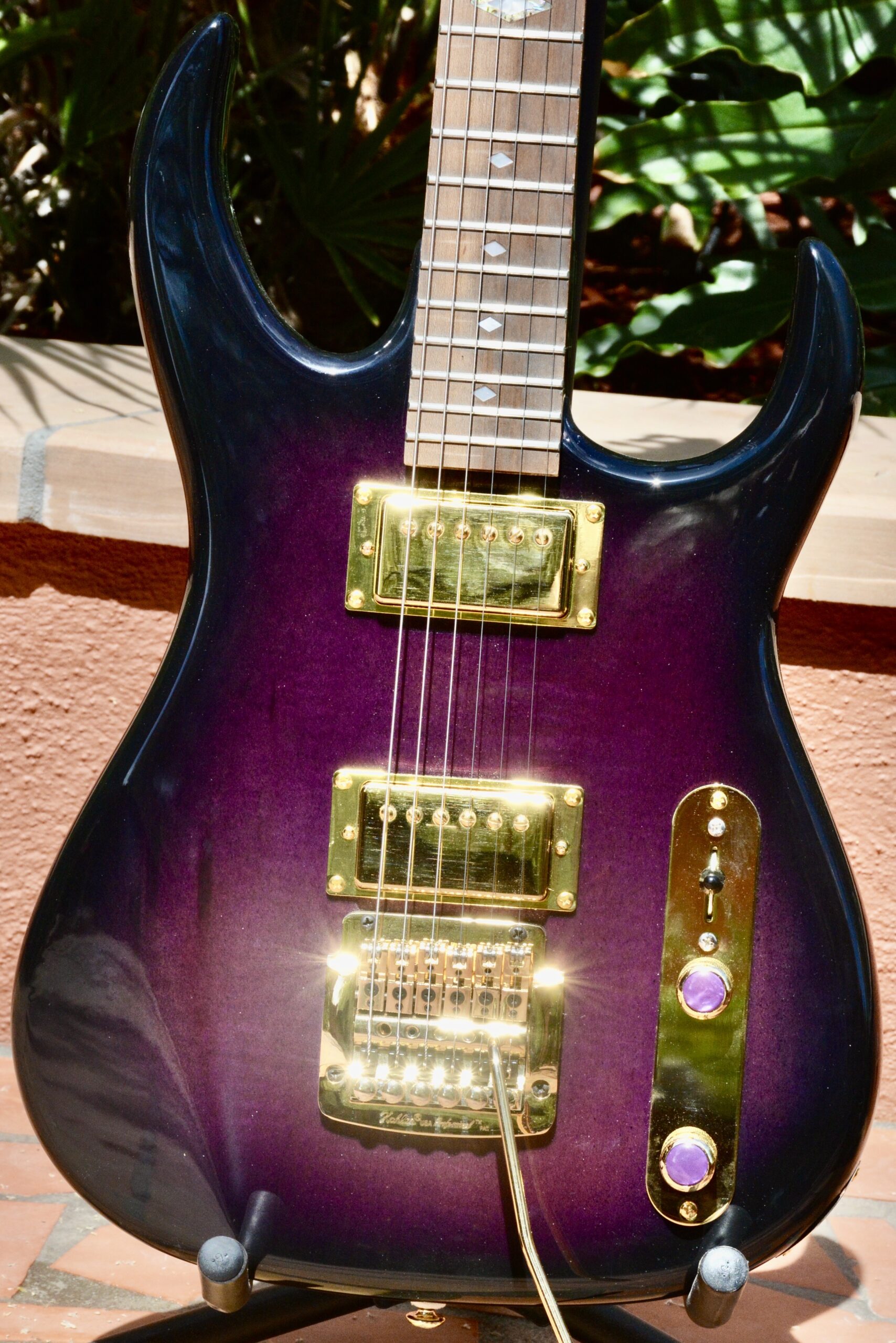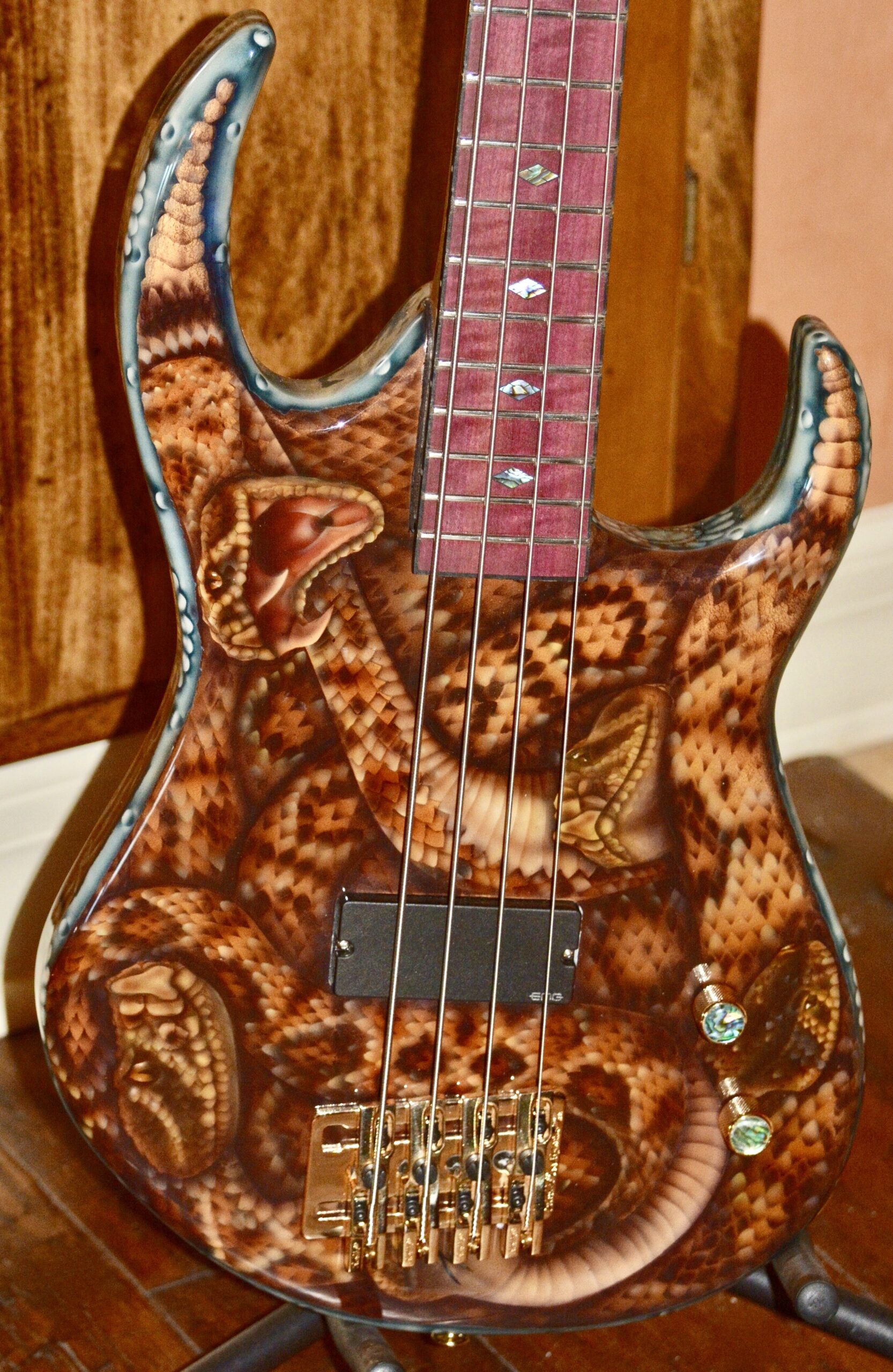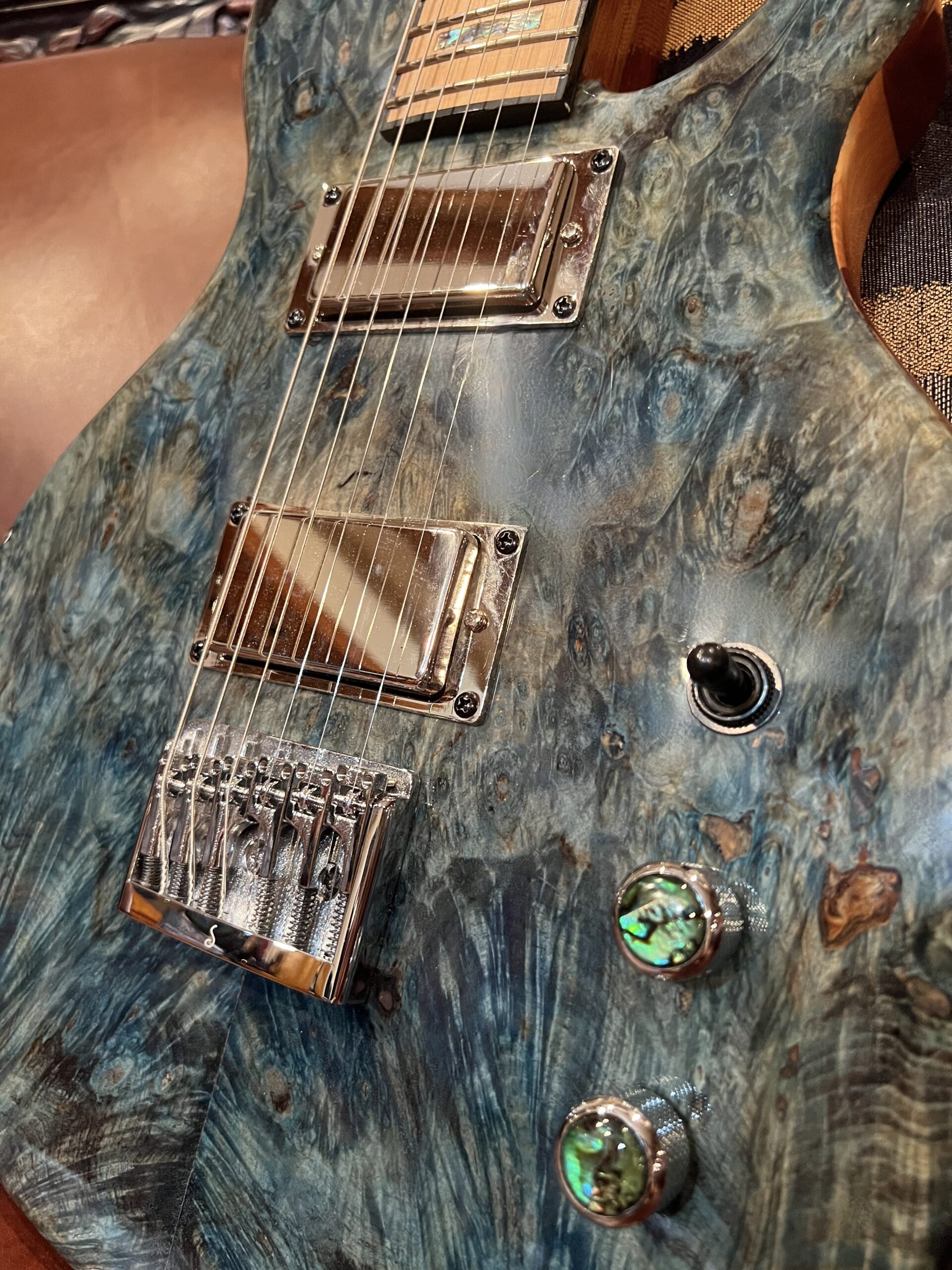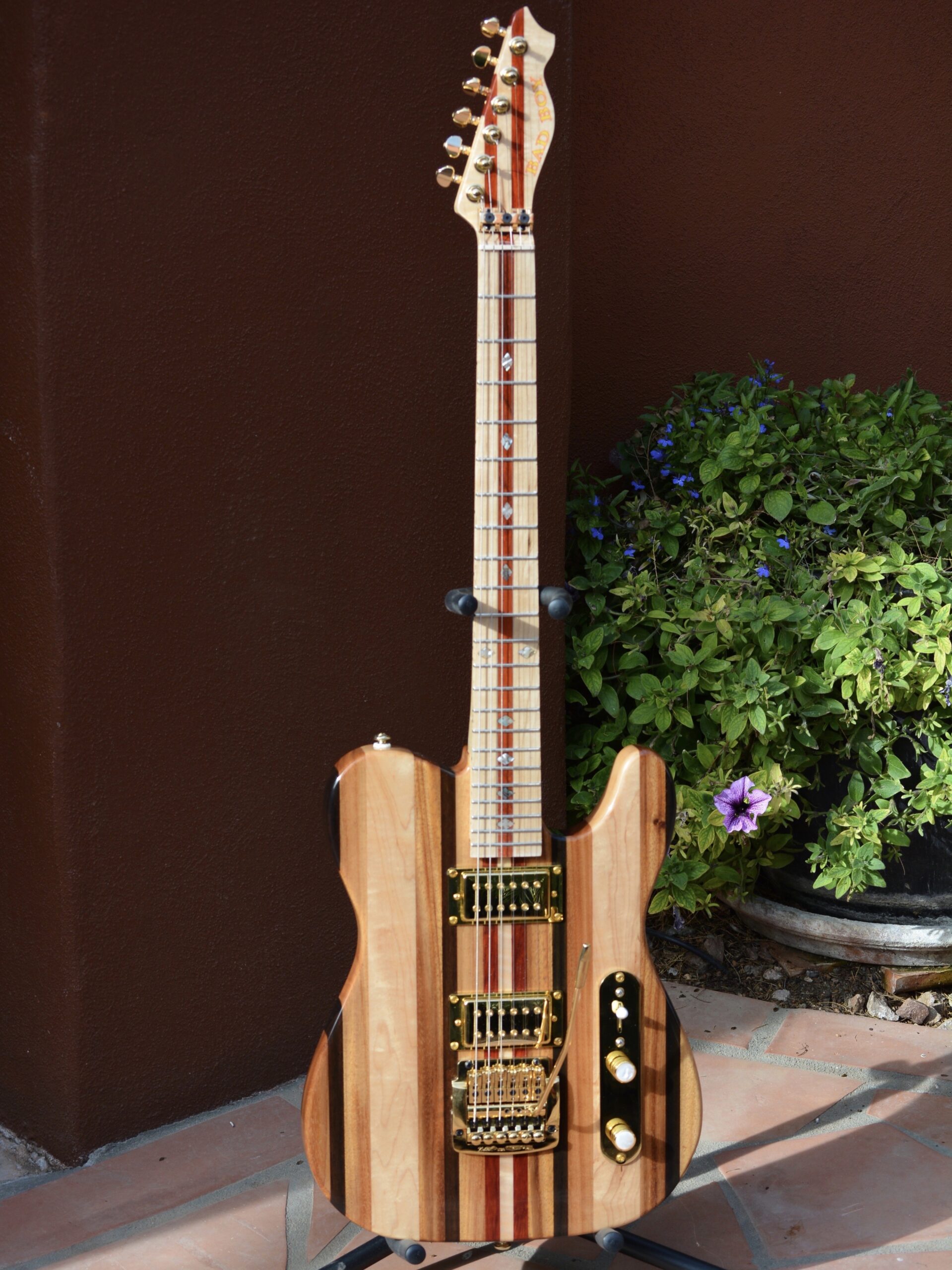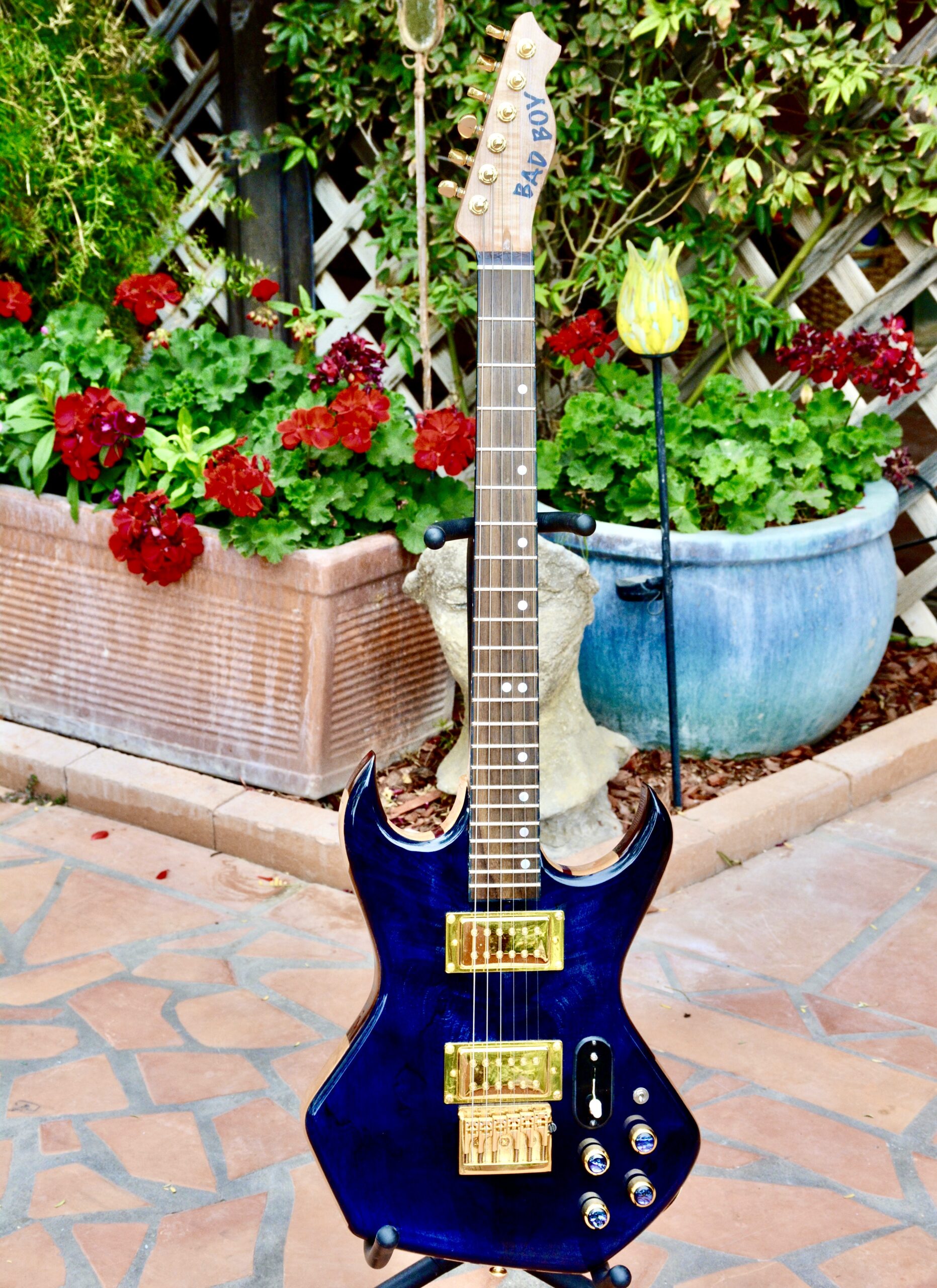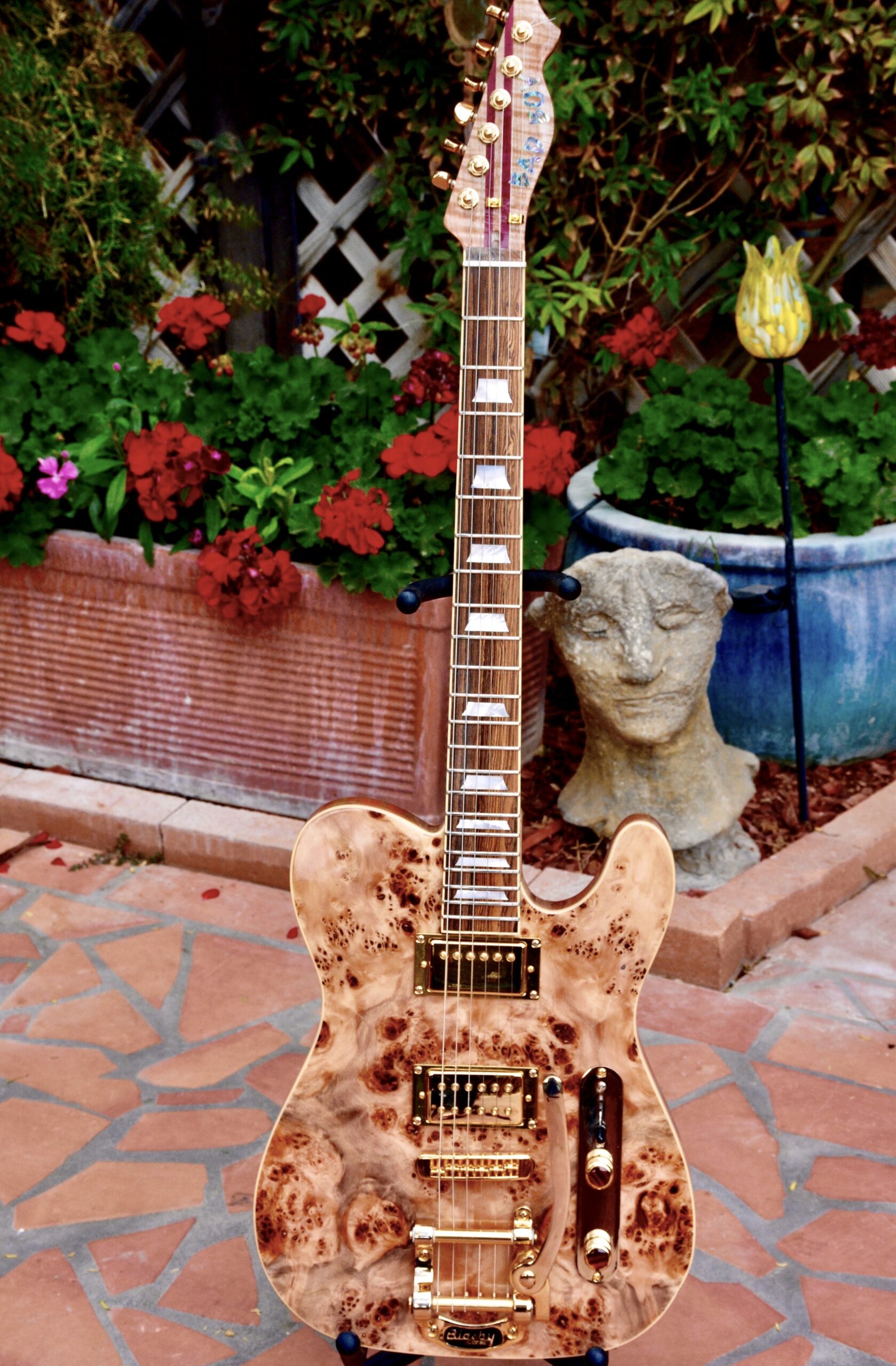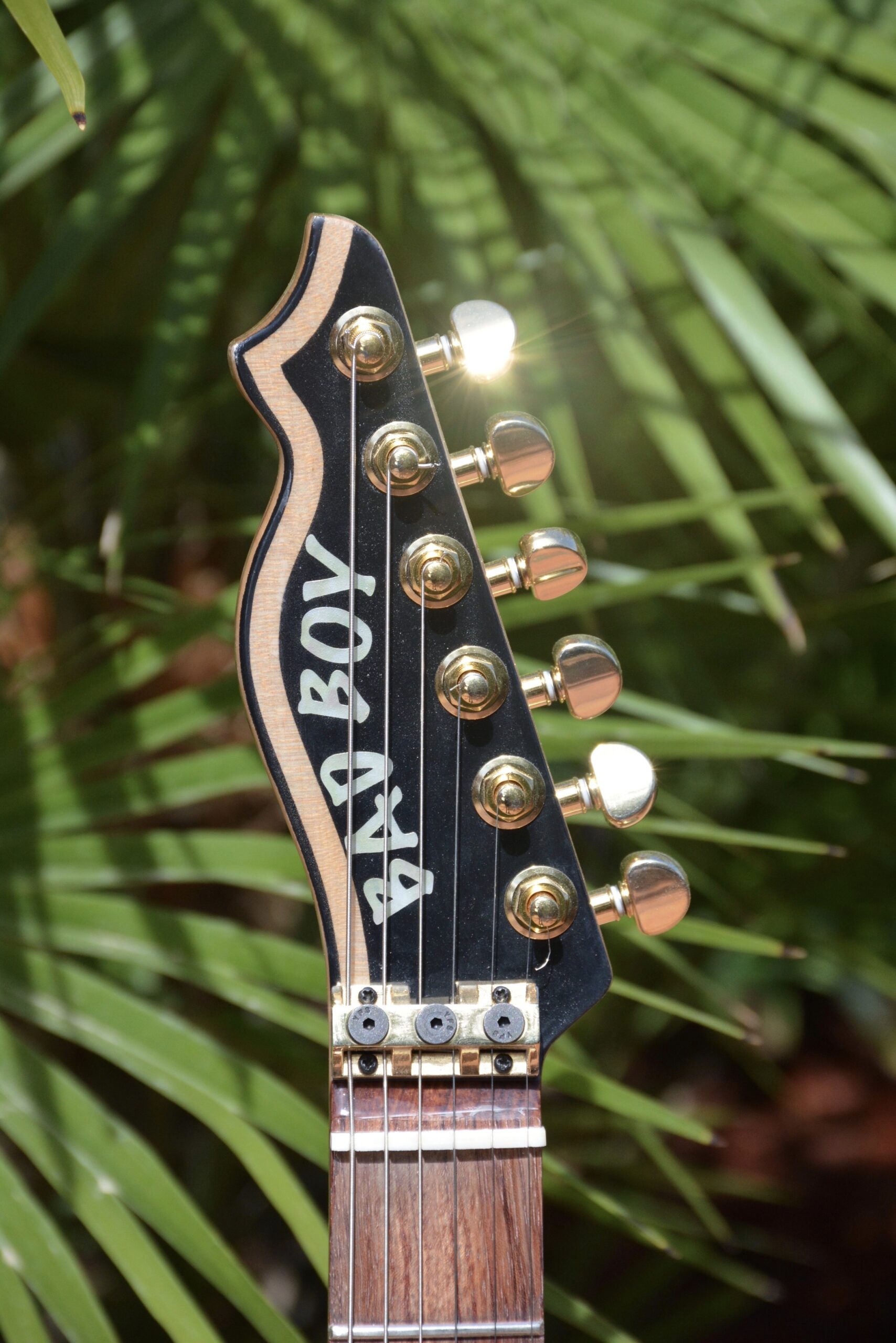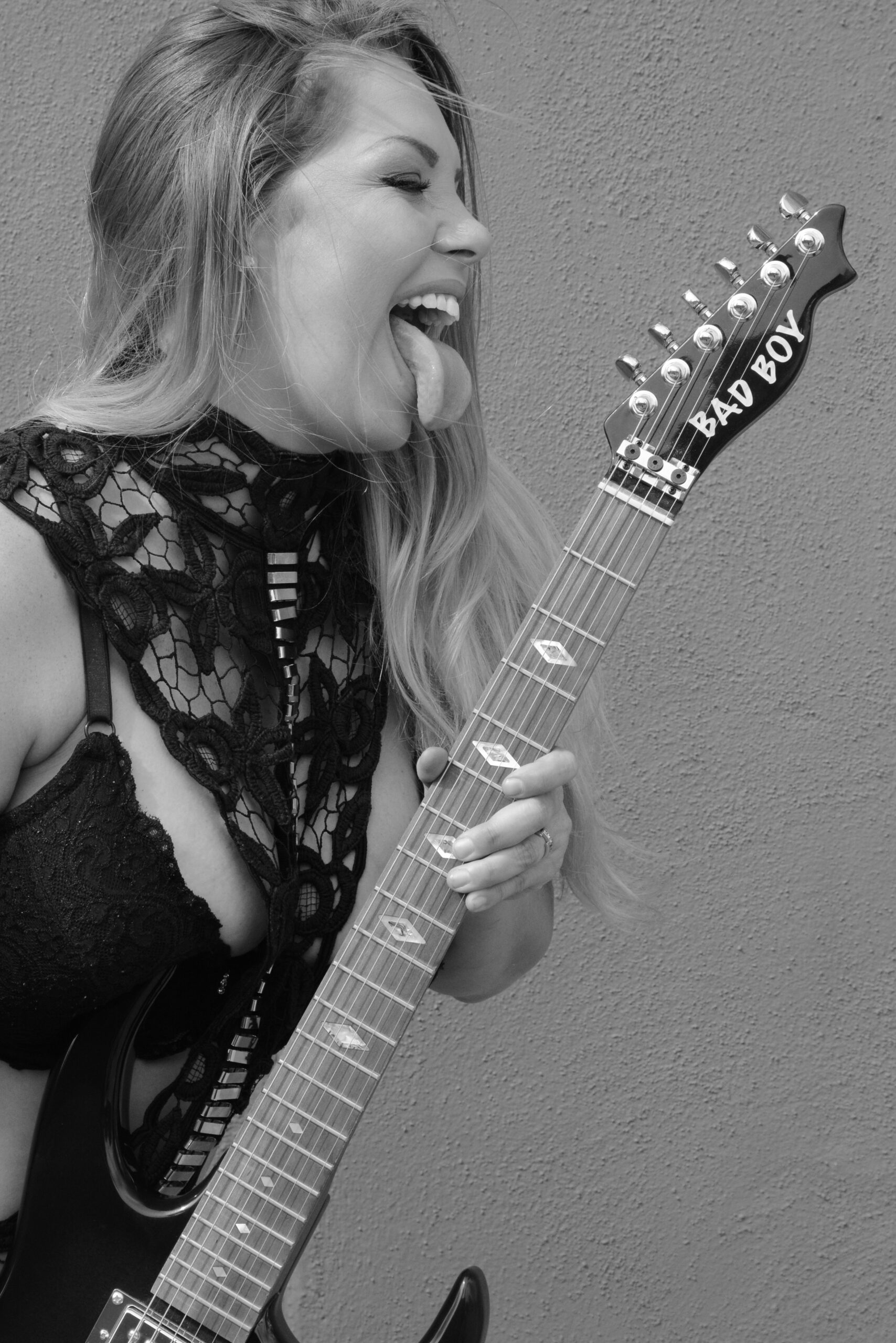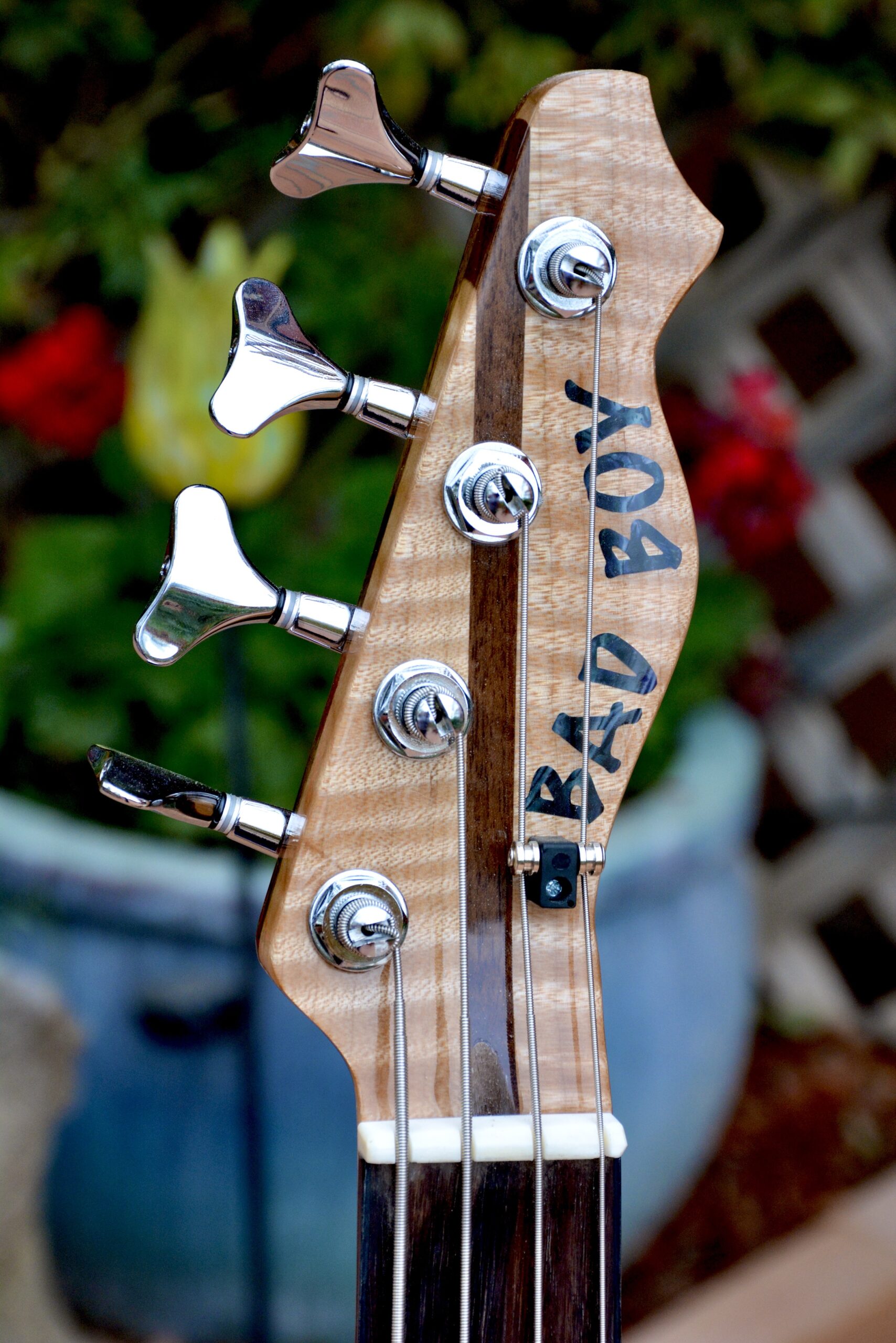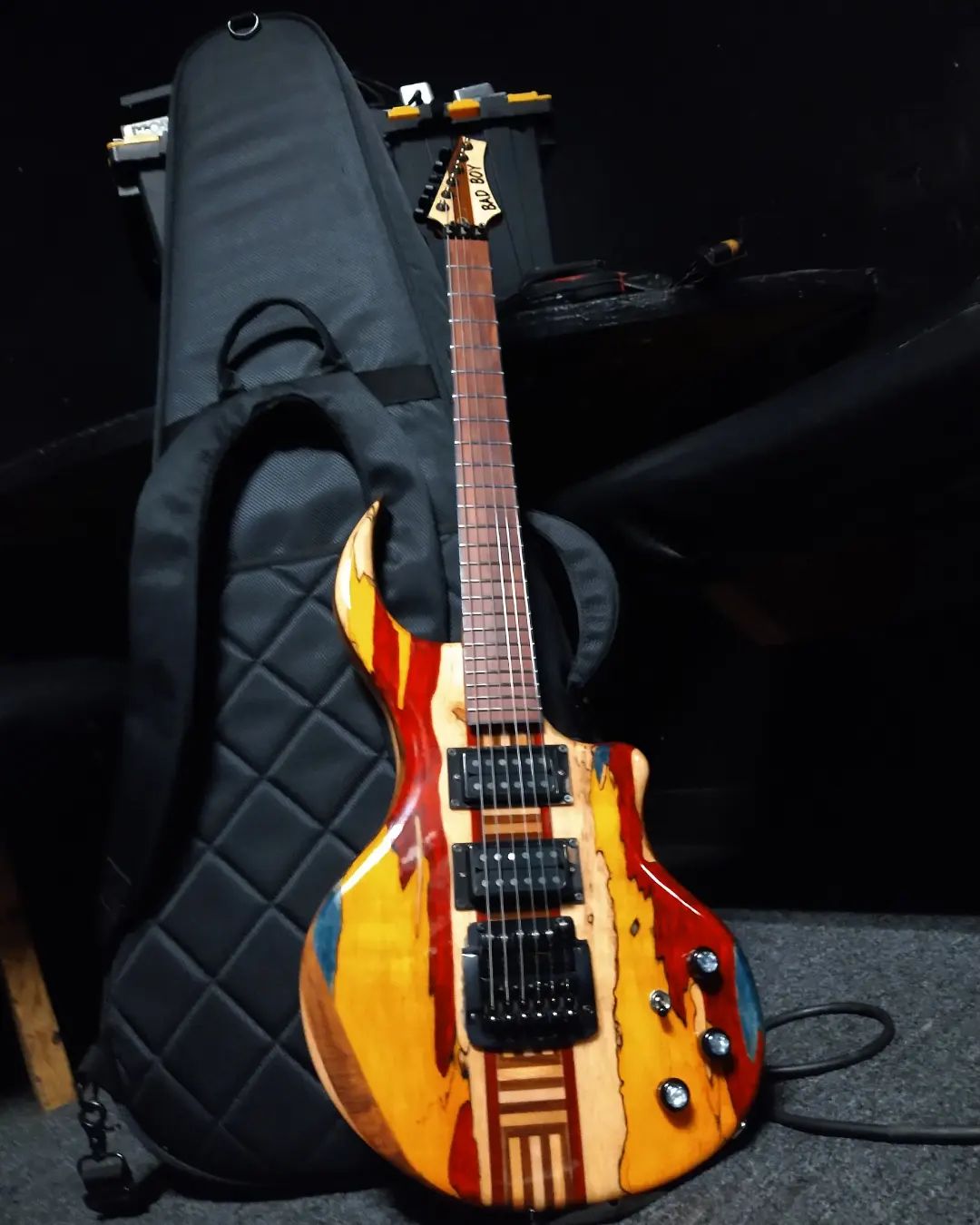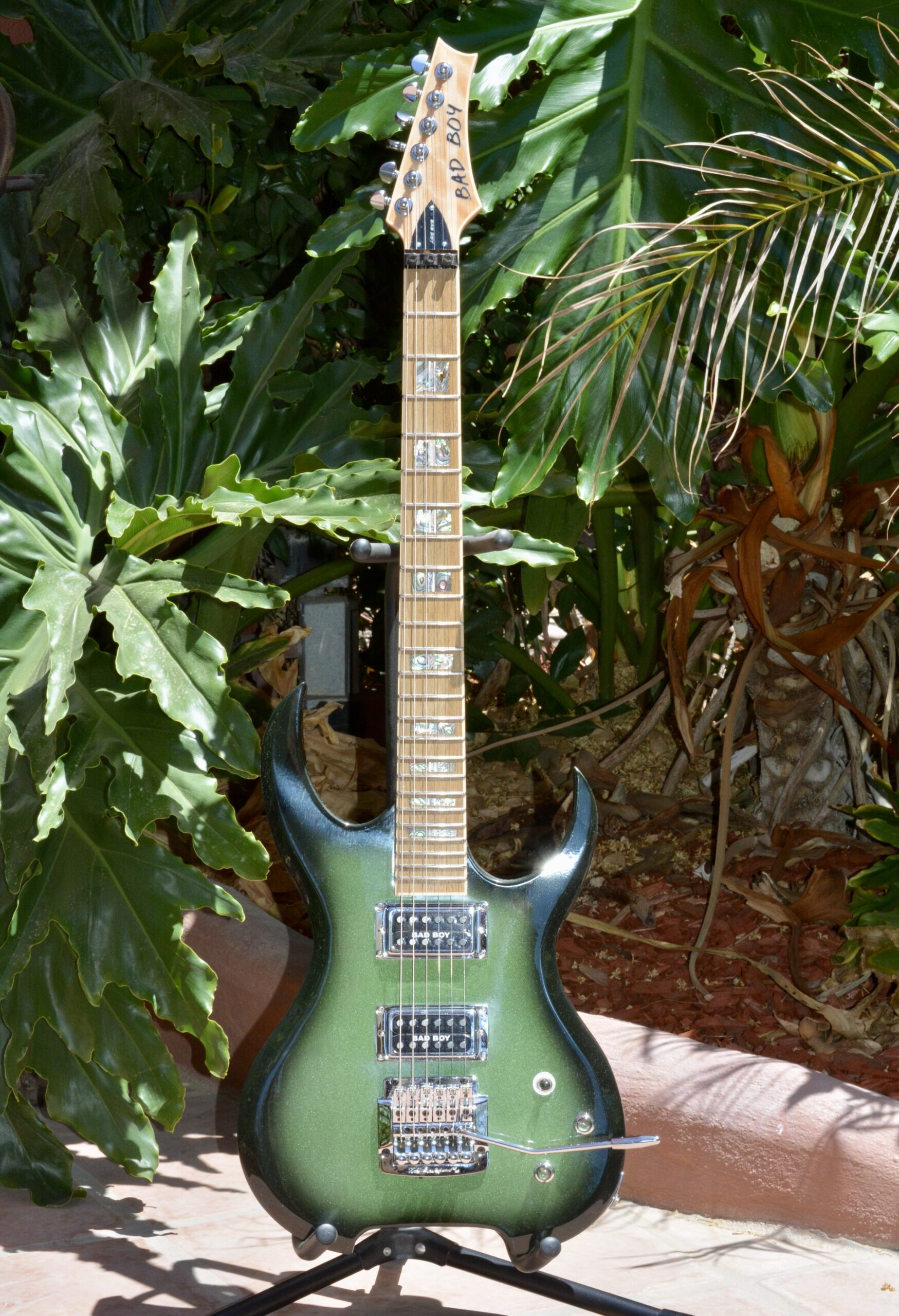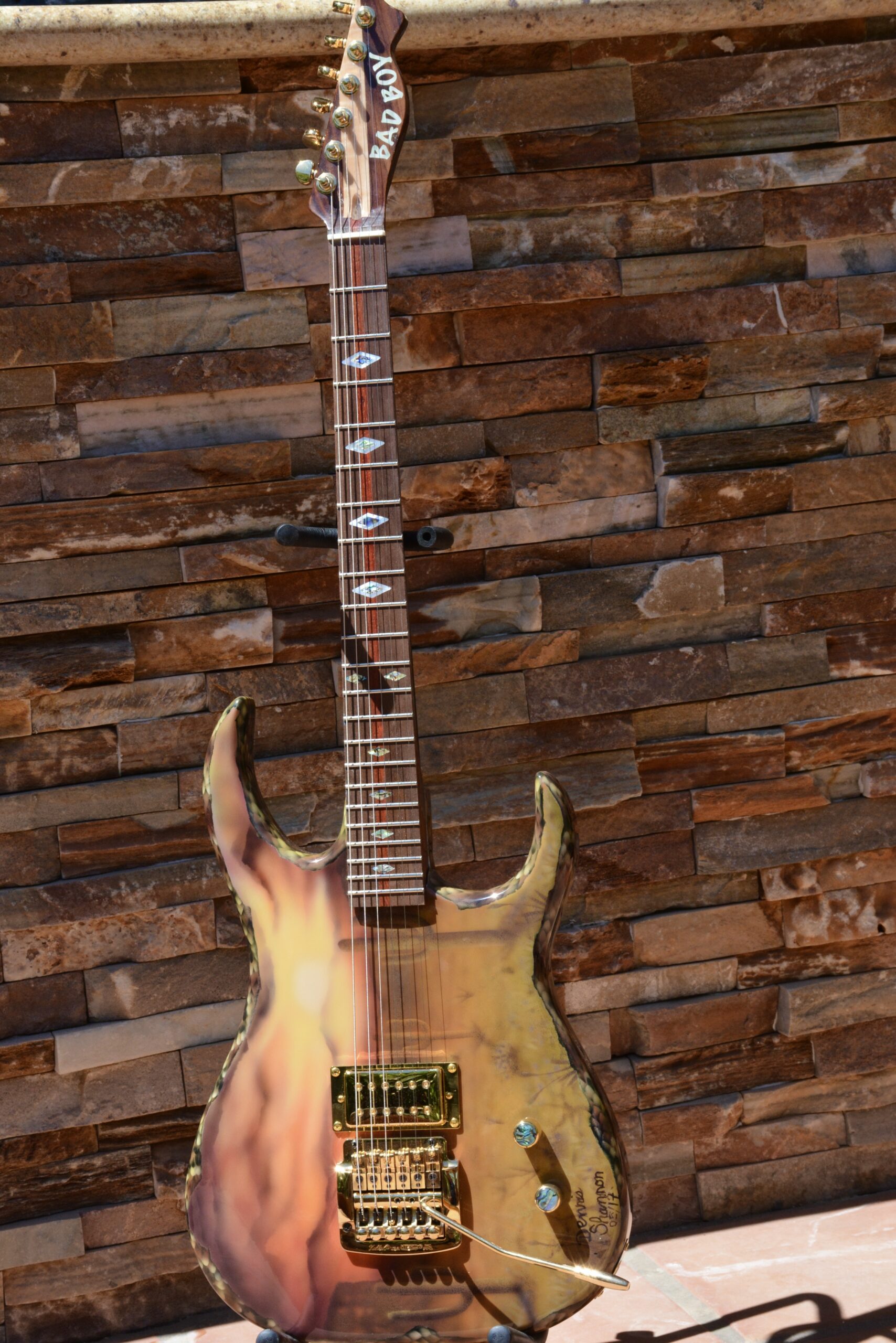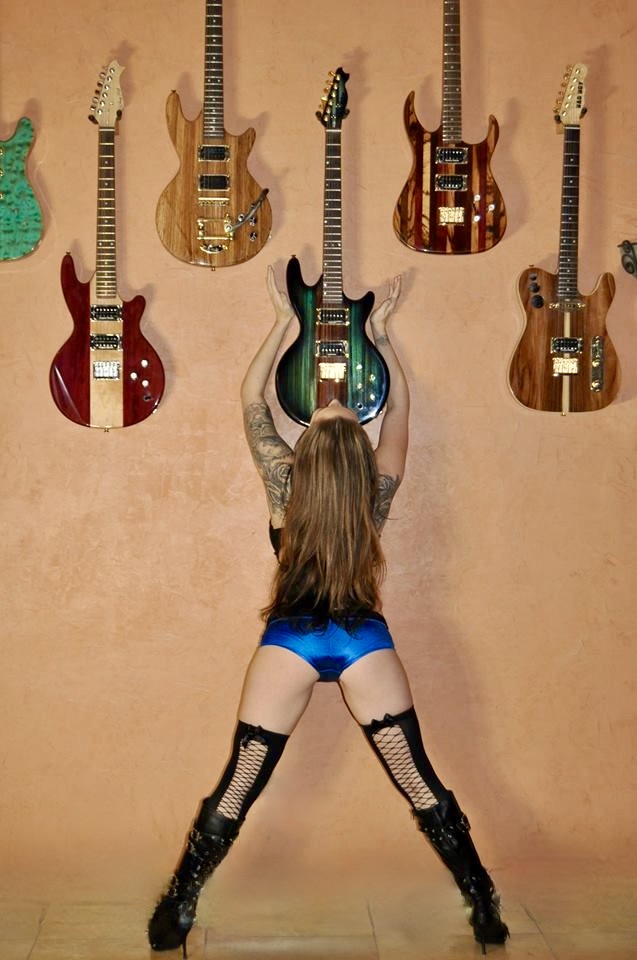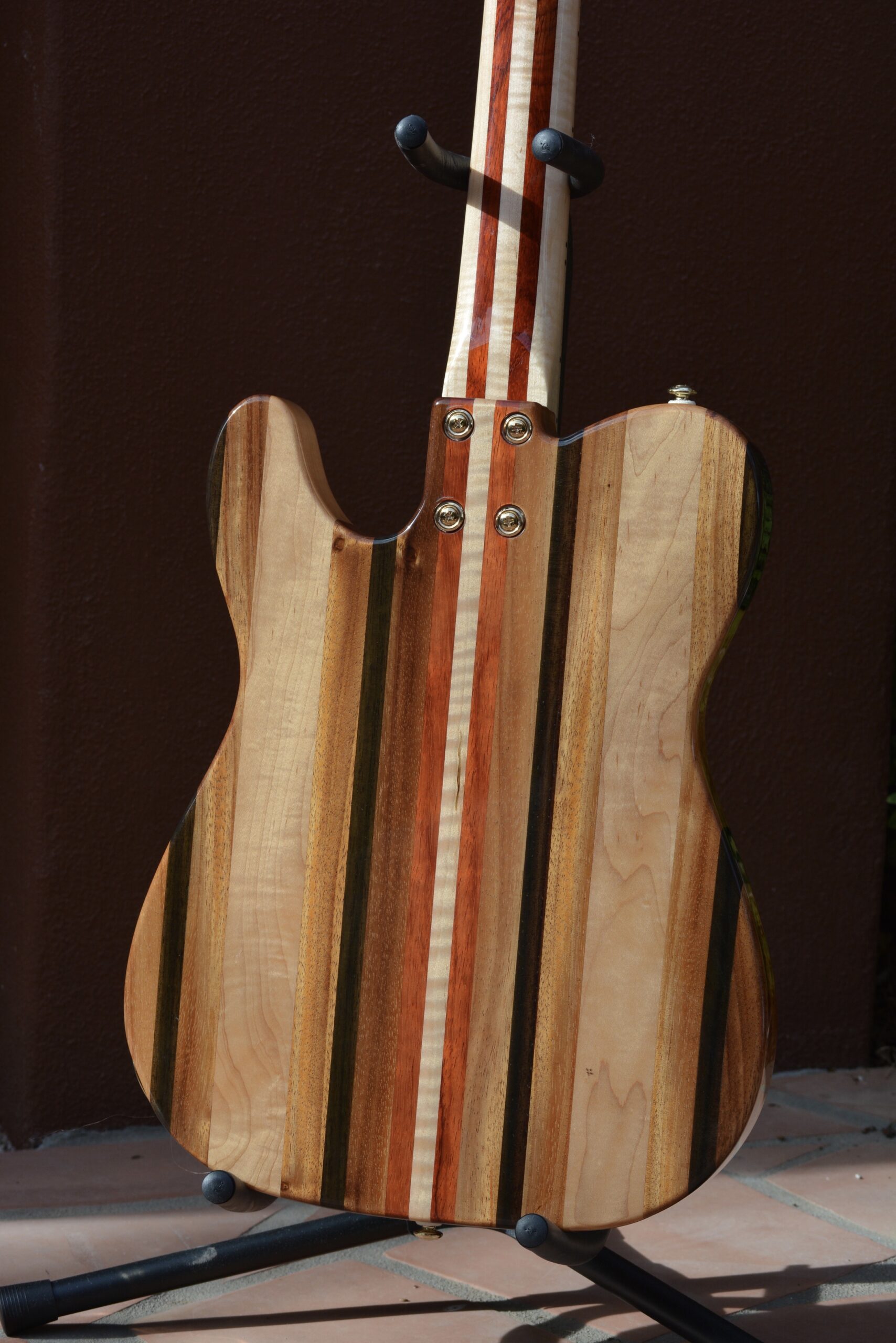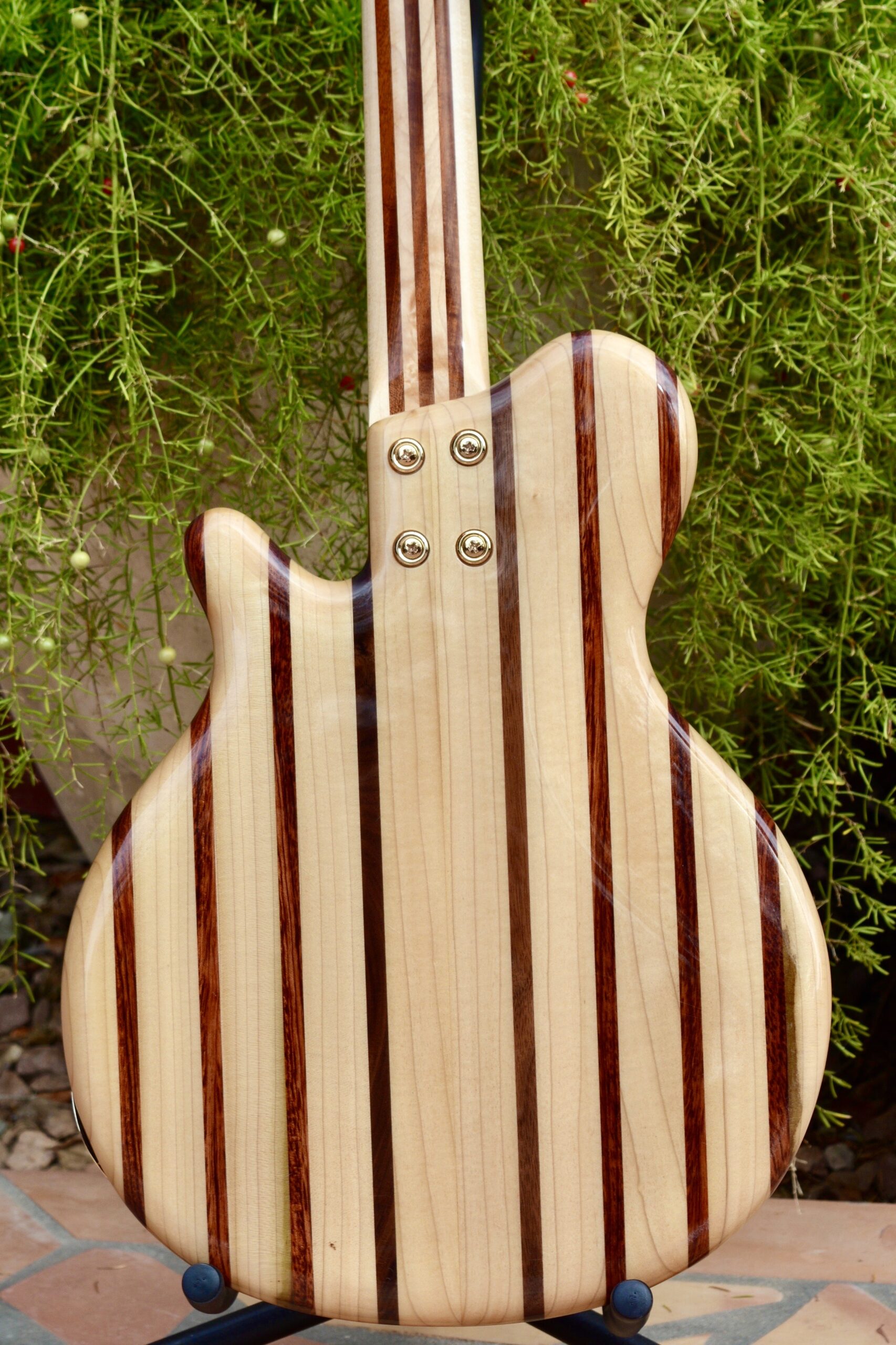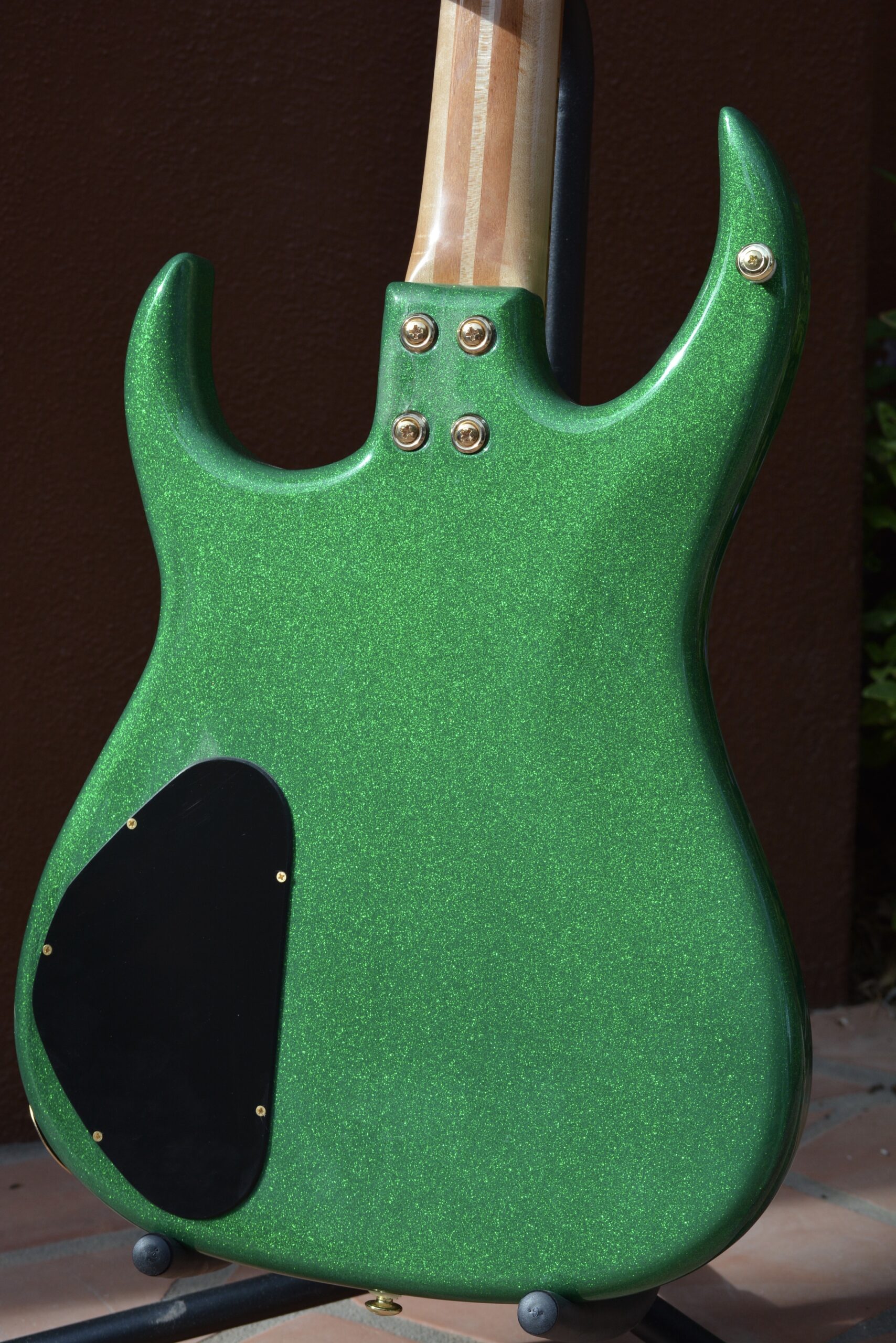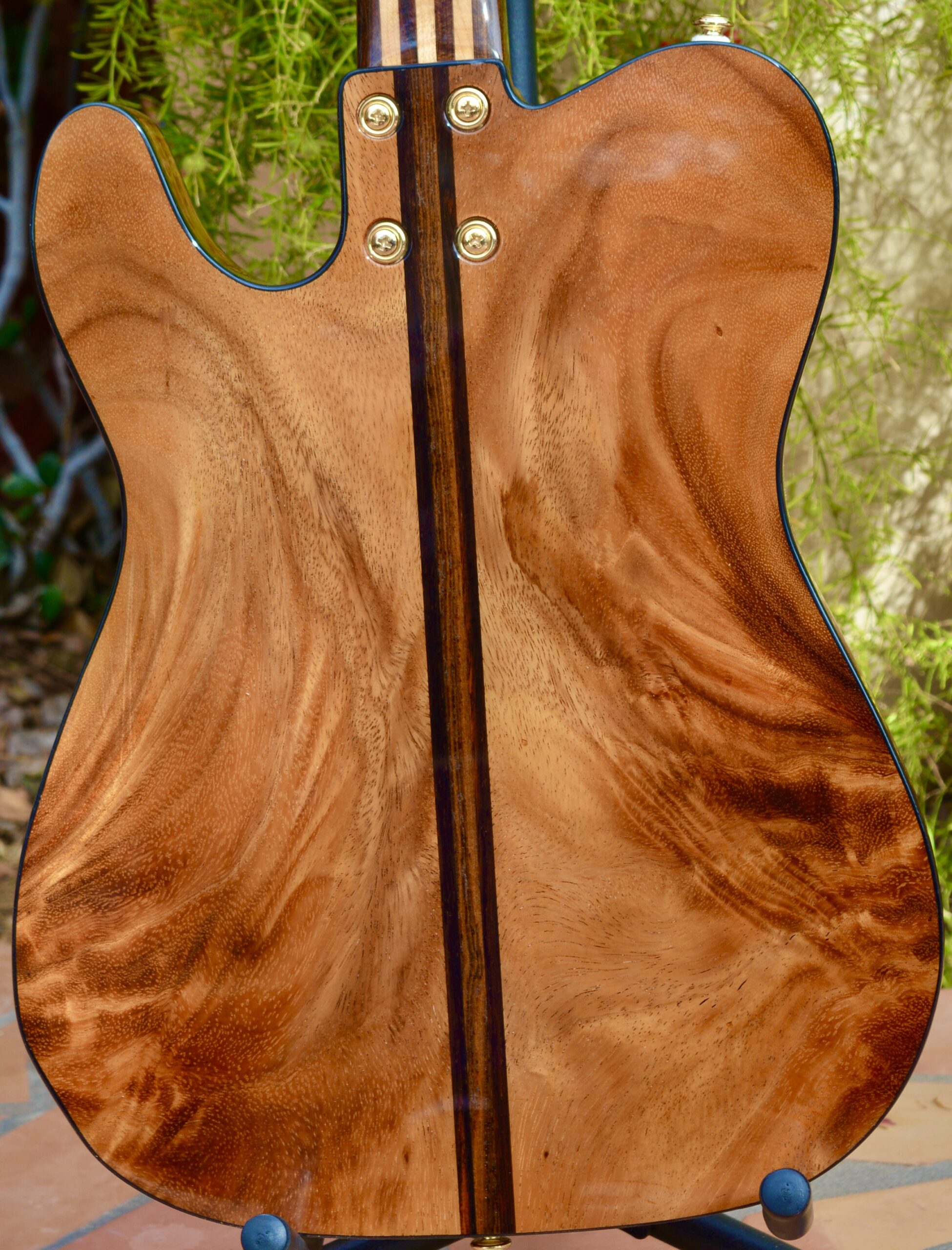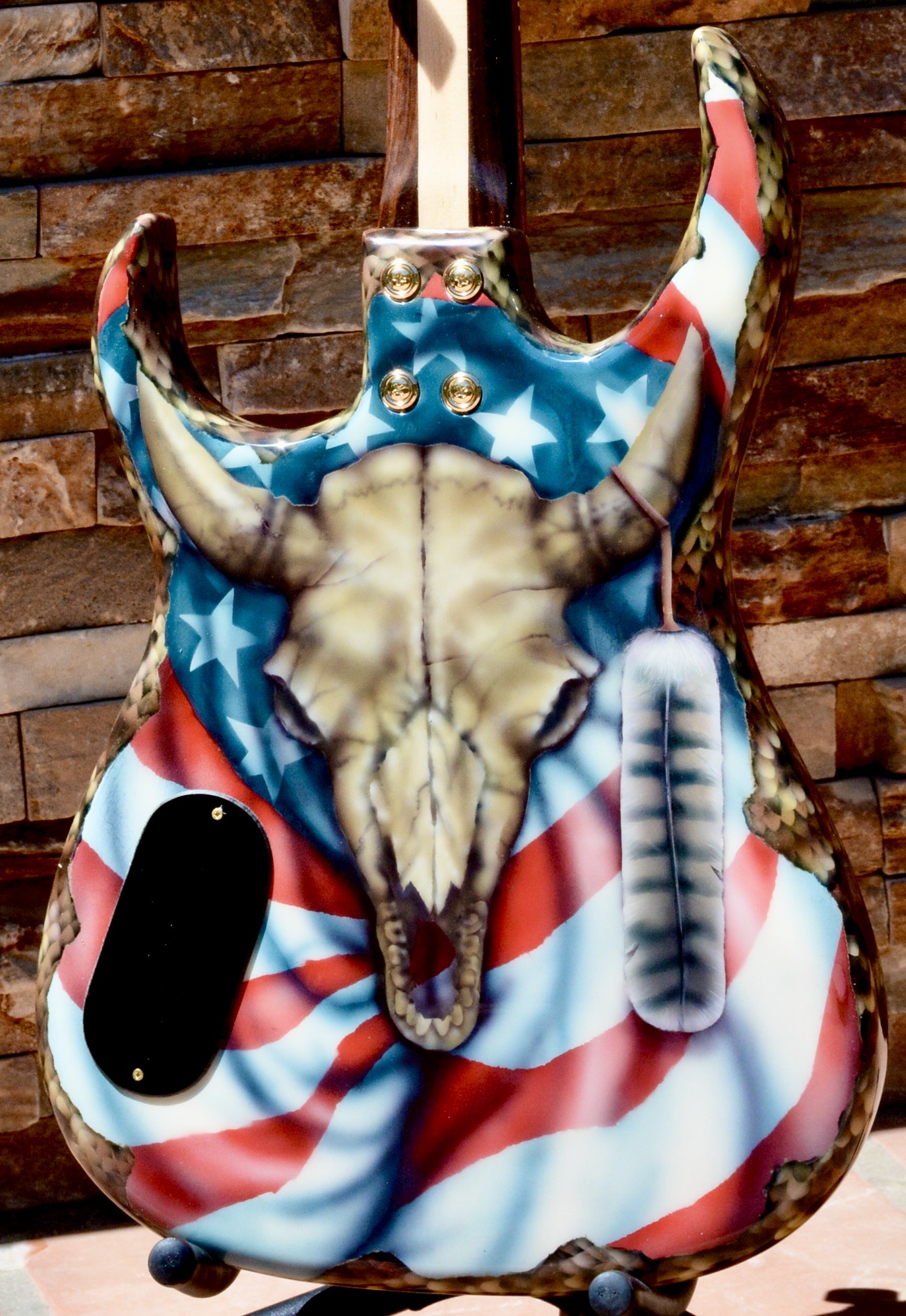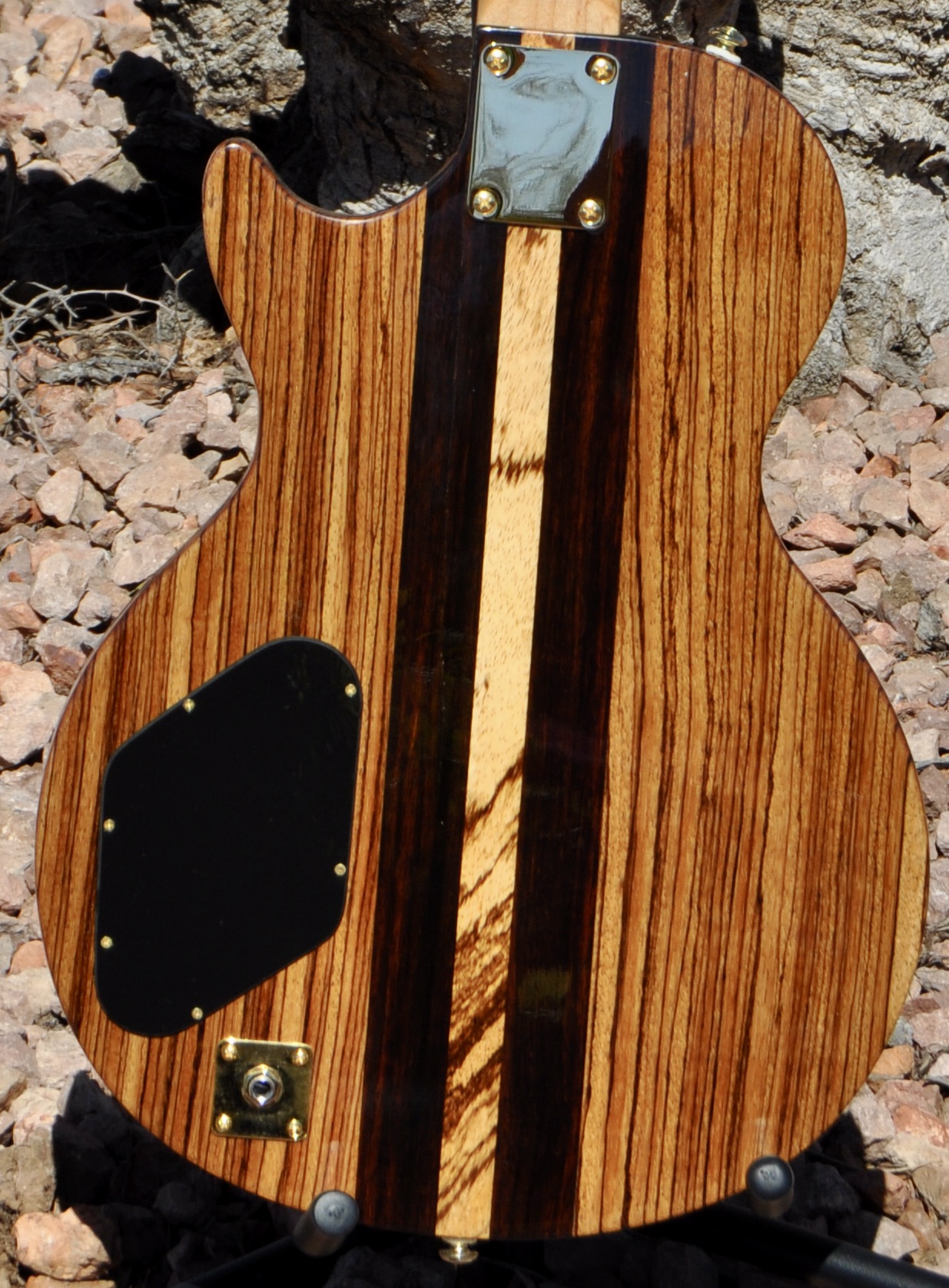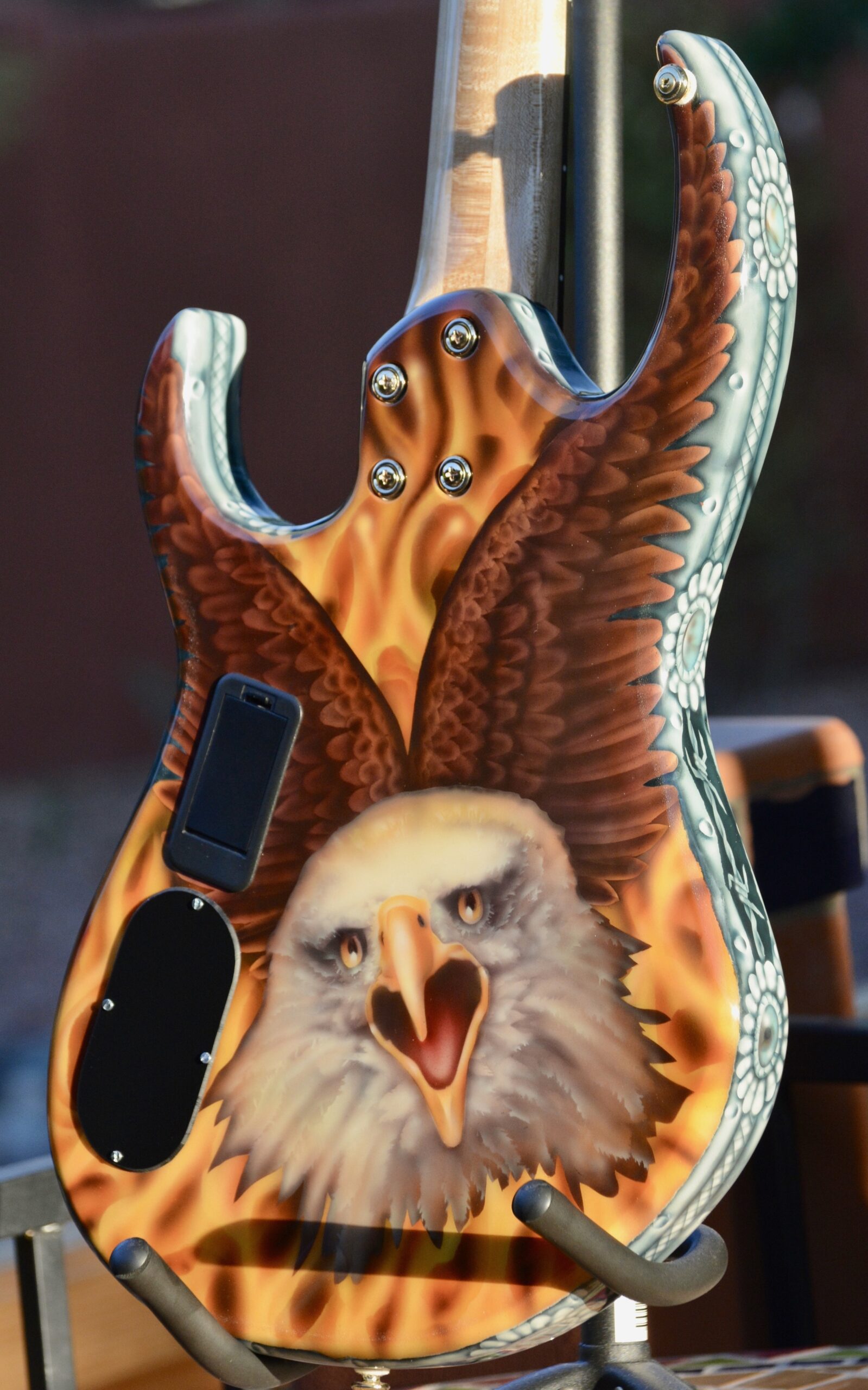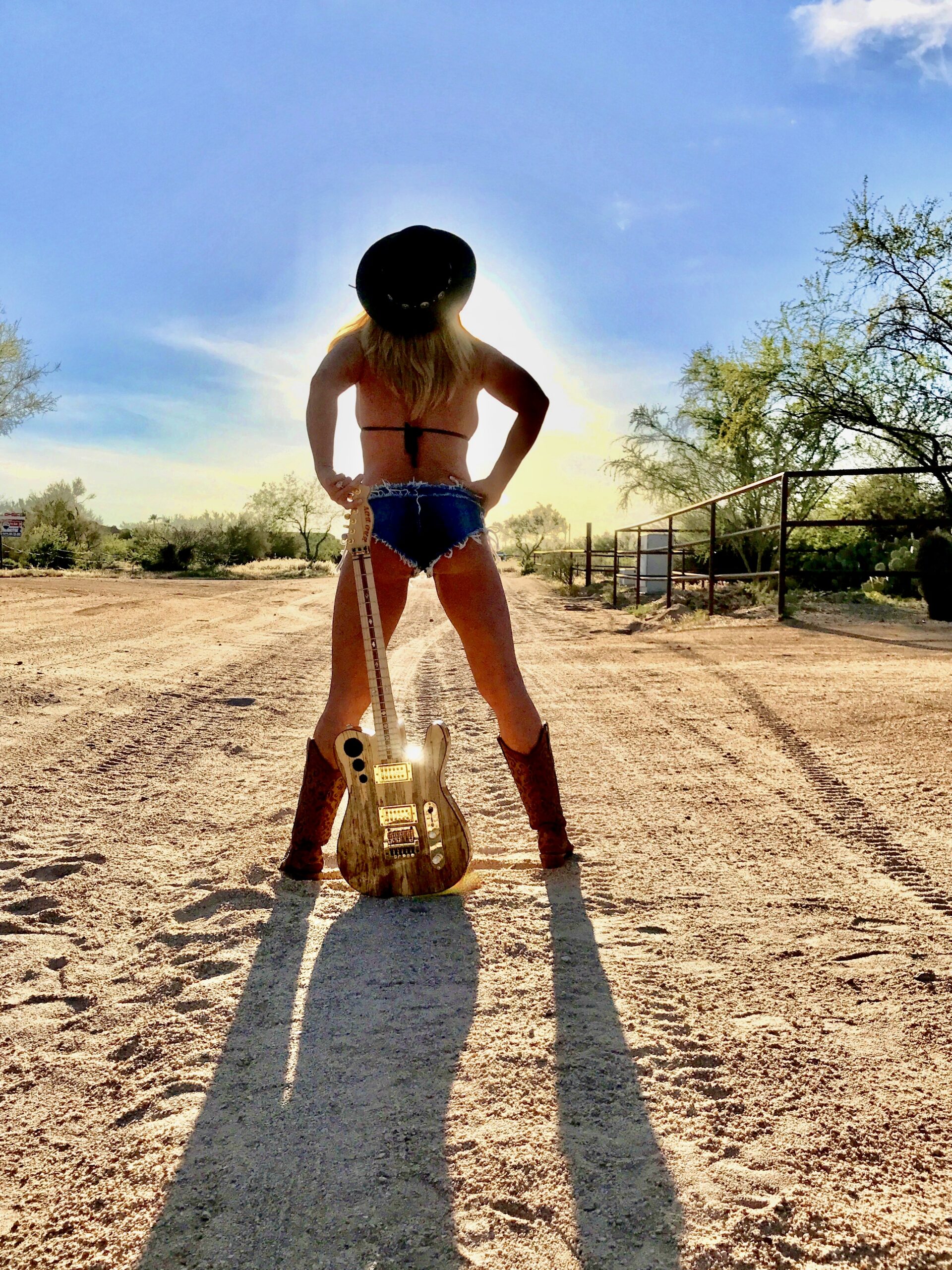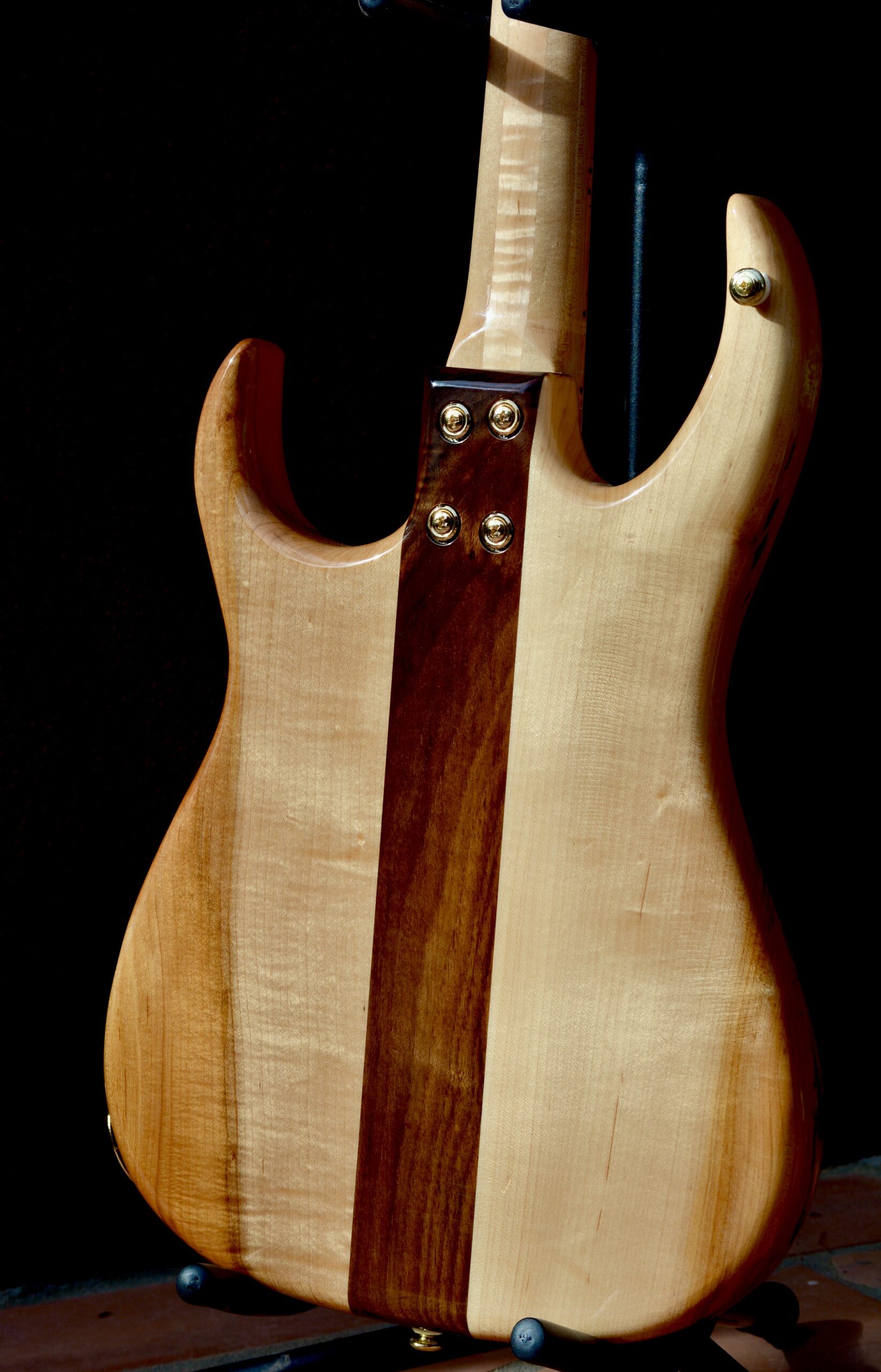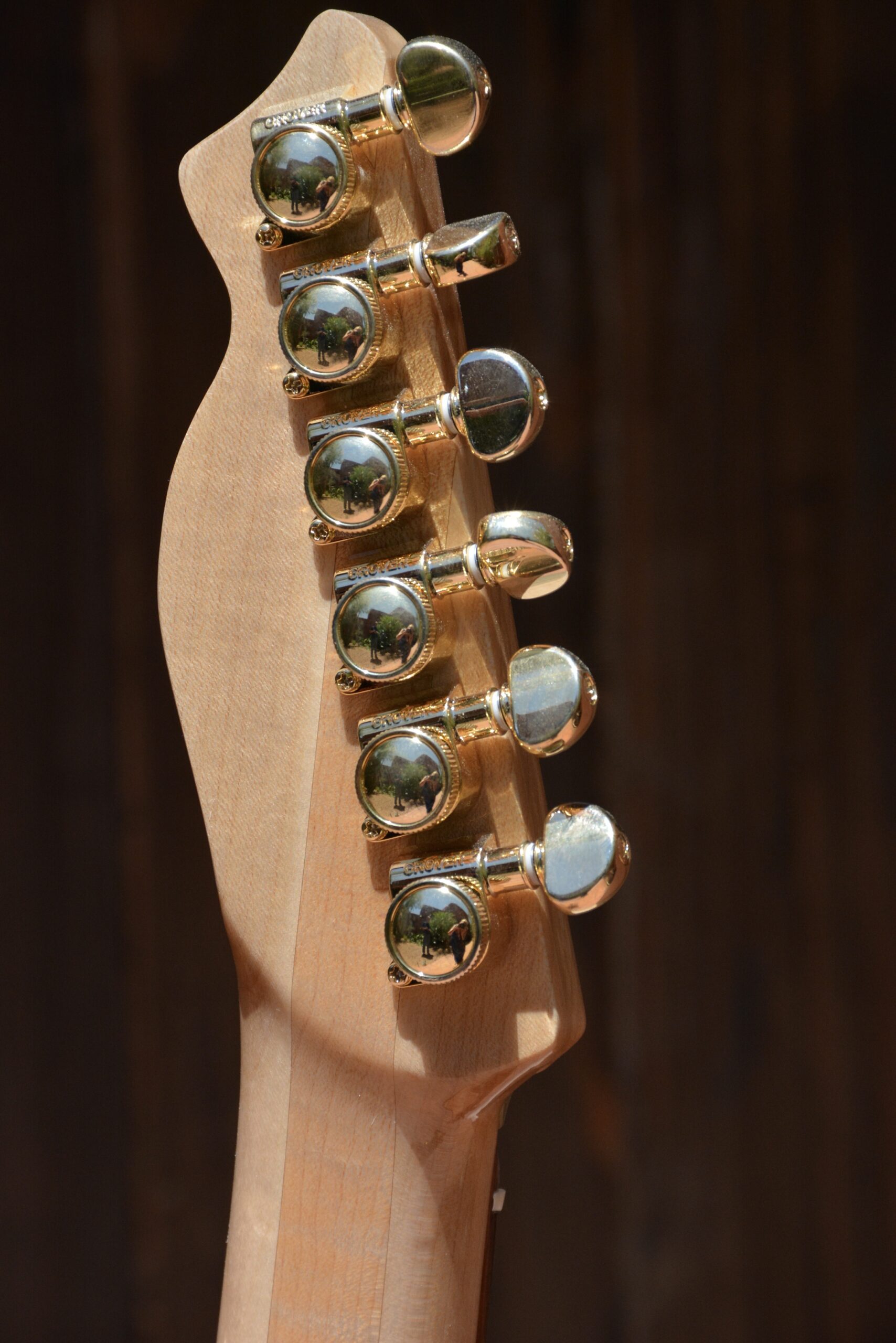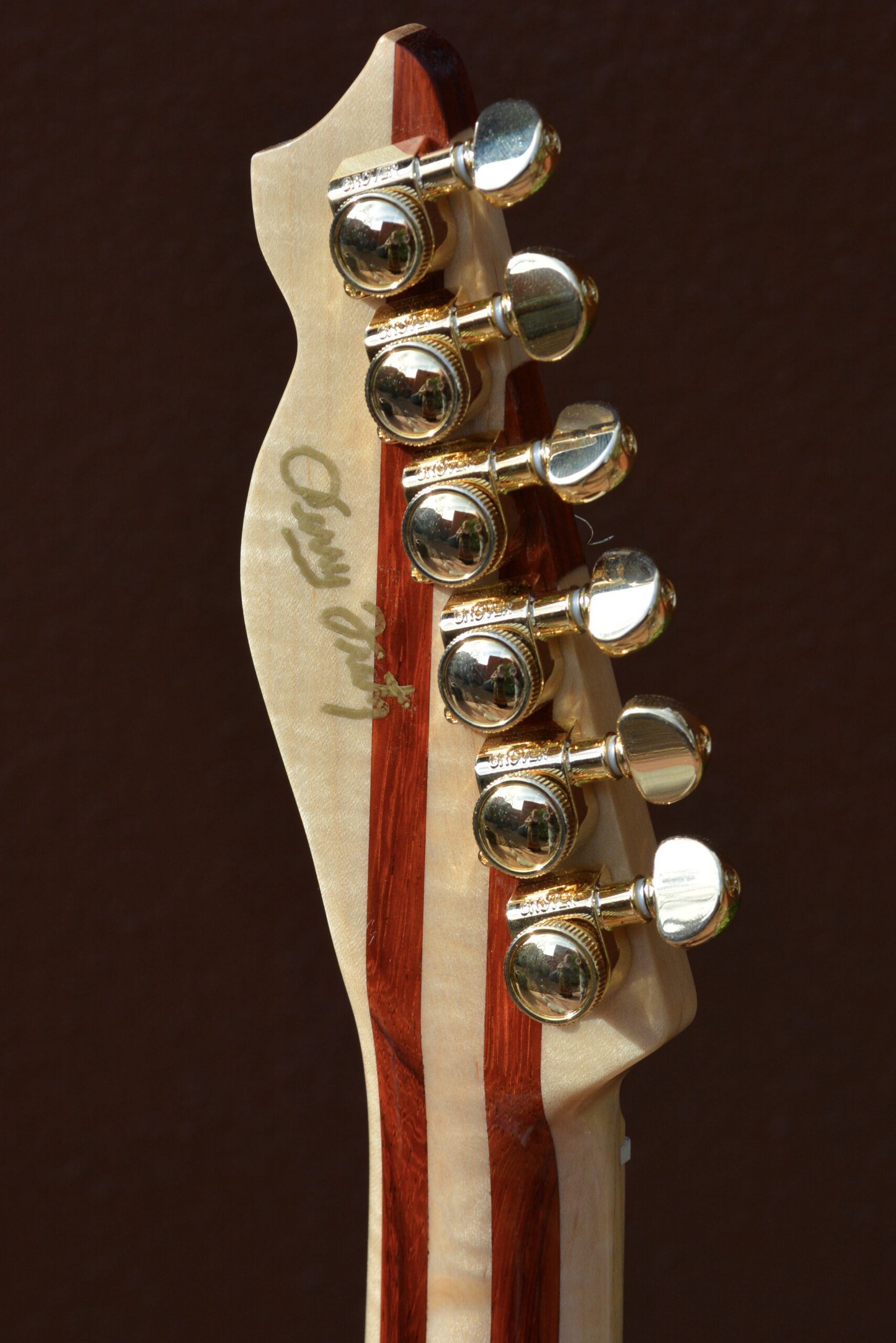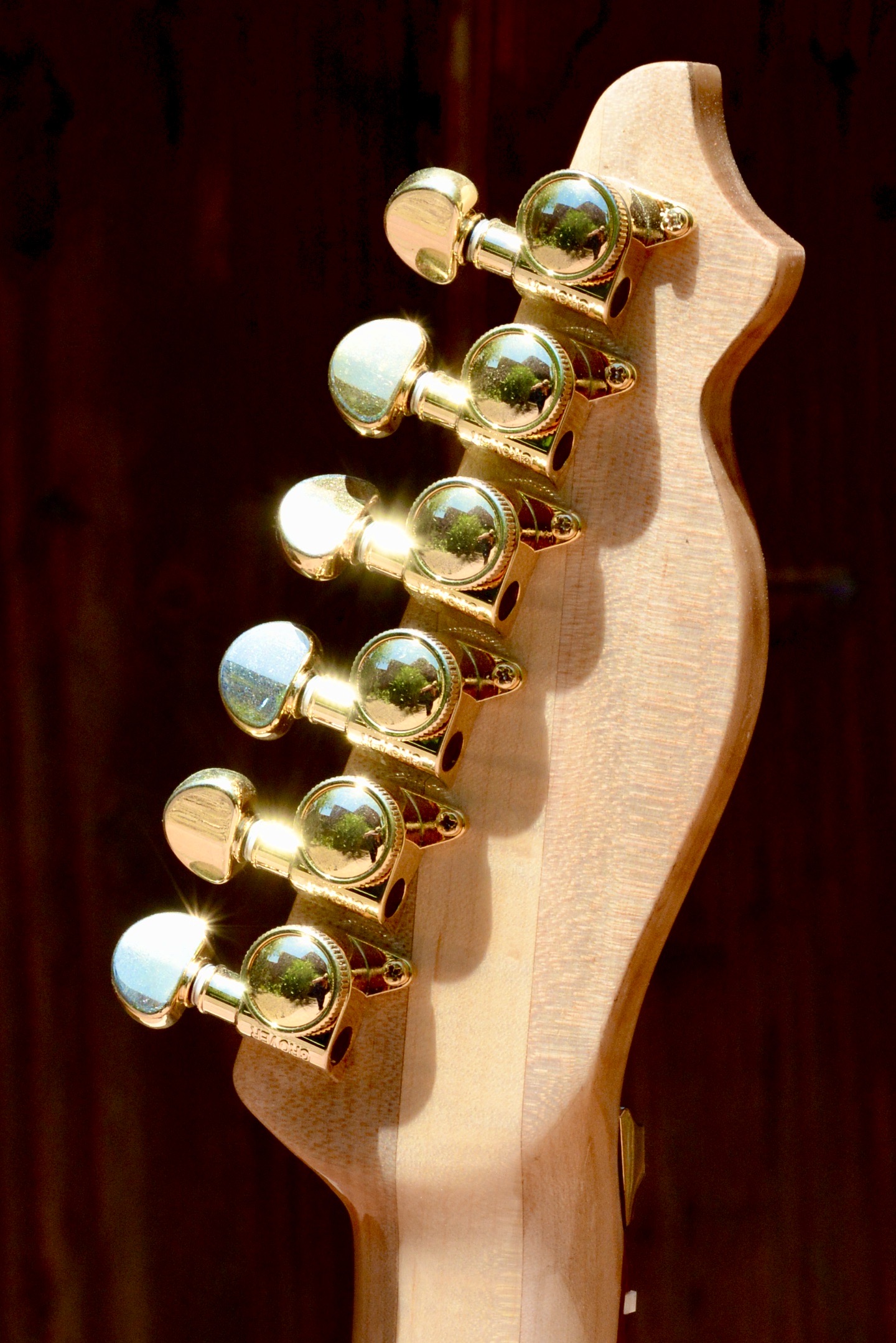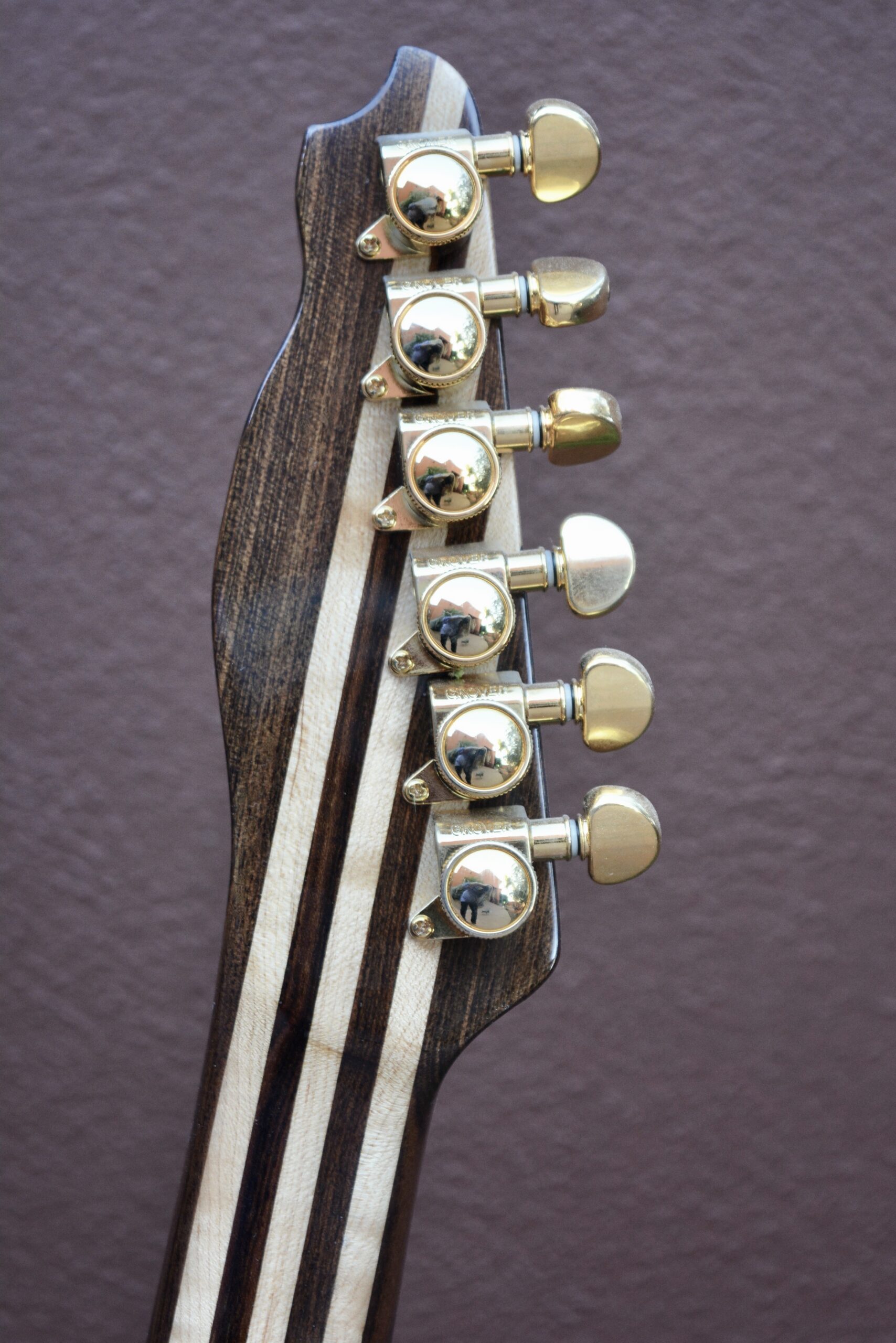 BAD BOY GUITARS™ L.L.C.
(888) 501-6440
In today's world, guitar manufacturers and many luthiers use C.N.C. Machines.
As more and more guitar builders use them, the Old School Building is slowly becoming a lost art form.
We here at Bad Boy Guitars™ do not use C.N.C. Machines and are proud to say that we build our Bad Boys™ Old School!
C.N.C. stands for Computer Numerical Control.
These are computer-operated automated machines, pre-programmed, which send out sequences of controlled commands, making mass-produced cookie-cutter guitars.
Finish work is intense and an art form.
Many builders can not do their own finish work and farm out their guitars to have it done.
Bad Boy Guitar's™ owner, and luthier Perry Fretz hand builds every guitar he makes and does all his finish work.
Perry has been hired by some of the best in the business to do their finish work for them.
His expertise continues to grow with each completed guitar, and his desire to be one of the best in the industry drives him onward!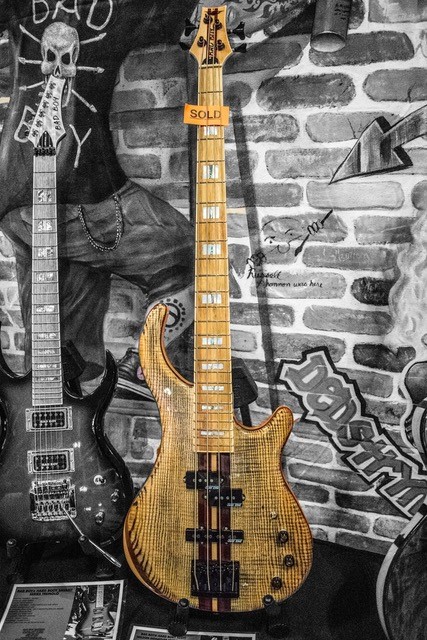 SCOTT WILSON OF SAVING ABLE CUSTOM BAD BOY™- BASS BOMB!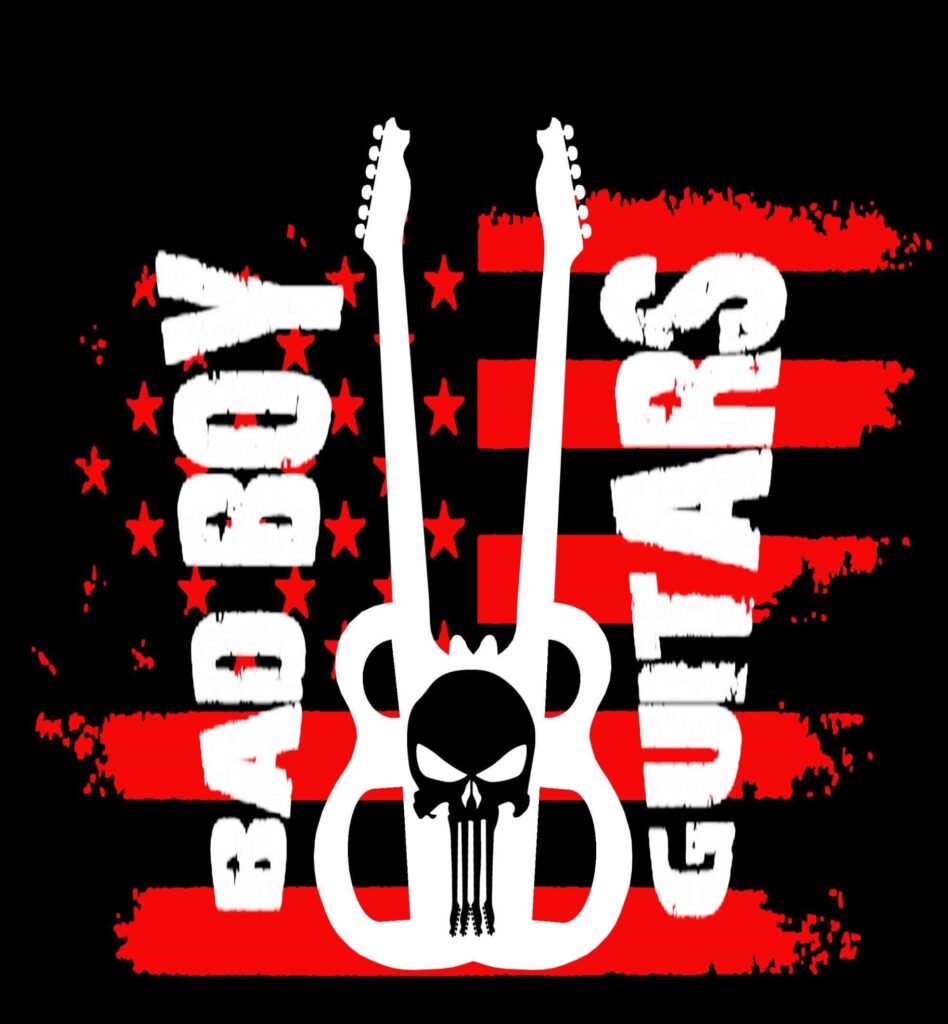 THANK YOU FOR YOUR RAVE REVIEWS!
I love what I do, and the guitar I play!  Thanks, Bad Boy Guitars™!  Wade Coda - American Idol Finalist 
Shout out to Bad Boy Guitars™! Love my new custom Godzilla Guitar! Tommy Gibbons  
Perry Fretz's excellent craftsmanship!  WOW!  - Anne
When getting the perfect guitar that fits everything about you and you're playing style, there is no other place to go but BAD BOY Guitars! - Richard
The craftsmanship that goes into each guitar and bass is second to none!   Beautiful work Perry! - Sara 
Quality workmanship, rad guitars! - Mike 
Love these guitars and the people behind them. Guitars that sound excellent, look excellent, and stay that way! - Dale
Bad Boy Guitars make the most beautiful, perfect sound I have ever heard. They are a work of art to look at. I would love to have any one of them. - Darlene
I WANT MY BAD BOY™ GUITAR! - JIMMY ELLIS 
"Once you play a Bad Boy™, you understand how special these instruments are!"
Justin Berg played with The Yankees, The Chicago Cubs, and several other ball clubs.