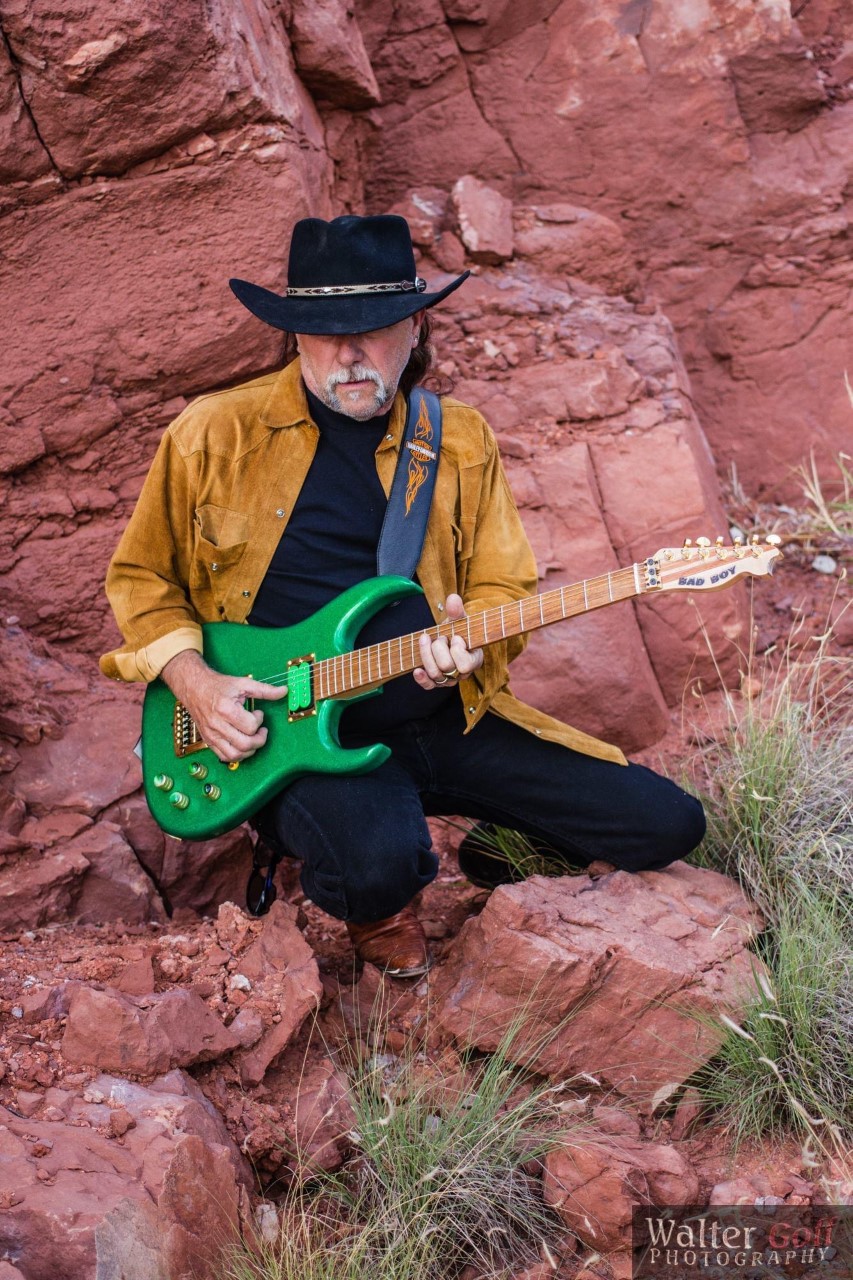 Perry Fretz
President | Master Luthier 
Perry Fretz is an artisan with that special, "artistic eye!"   He has vision and talent in understanding wood,  it's textures, patterns, and grains with the foresight to see the finished creation.  Perry takes great pride in his skills that have been passed down to him from generations of carpenters, artists, painters, and musicians.
Working in a body shop after high school expanded his talent with the air gun and finish work.  As a "hands-on" employer in the construction industry, as well as being a finish carpenter for over twenty years helped hone his skills and lay the foundation for his ability to master his craft as a luthier.
Perry learned how to play guitar at the age of nine and by the time he was in high school had his first band.   Throughout the years he's been in various bands and has owned dozens of different brands of guitars. He always had a desire to own a better quality instrument; one that was custom made just for him.  Perry has been a musician in the Greater Phoenix Area with the same classic rock band Attitude Cat  for almost three decades as the front man playing guitar and vocals.  Perry is also in the band Full Circle playing the congas, guitar, and vocals.  Full Circle performs a genre of music including classic rock, southern rock, blues, and country, all with acoustical harmonies.
Perry's breakthrough came after meeting an icon in the industry, Neal Moser of Moser Guitars.   Neal asked if he could do the finish work on his custom guitars and Perry jumped at this opportunity unaware of the path this would put him on.  After building his first guitar,  neighbors Justin and Samantha Berg came by to see for themselves Perry's custom guitar.  Justin Berg has played with The Yankees, The Chicago Cubs as well as several other ball clubs.   It was love at first sight and they became Bad Boy Guitars® first customers!  "Once you play a Bad Boy®, you understand how special these instruments are!"  Since then Perry has been dedicated to his craft putting his time and passion into each handcrafted, custom built guitar.  Each guitar has it's own personality and sound depending on the needs of each individual  musician.
Bad Boy Guitars® Artist Gallery
This Gallery features the supported Bad Boy Guitars® Artists!